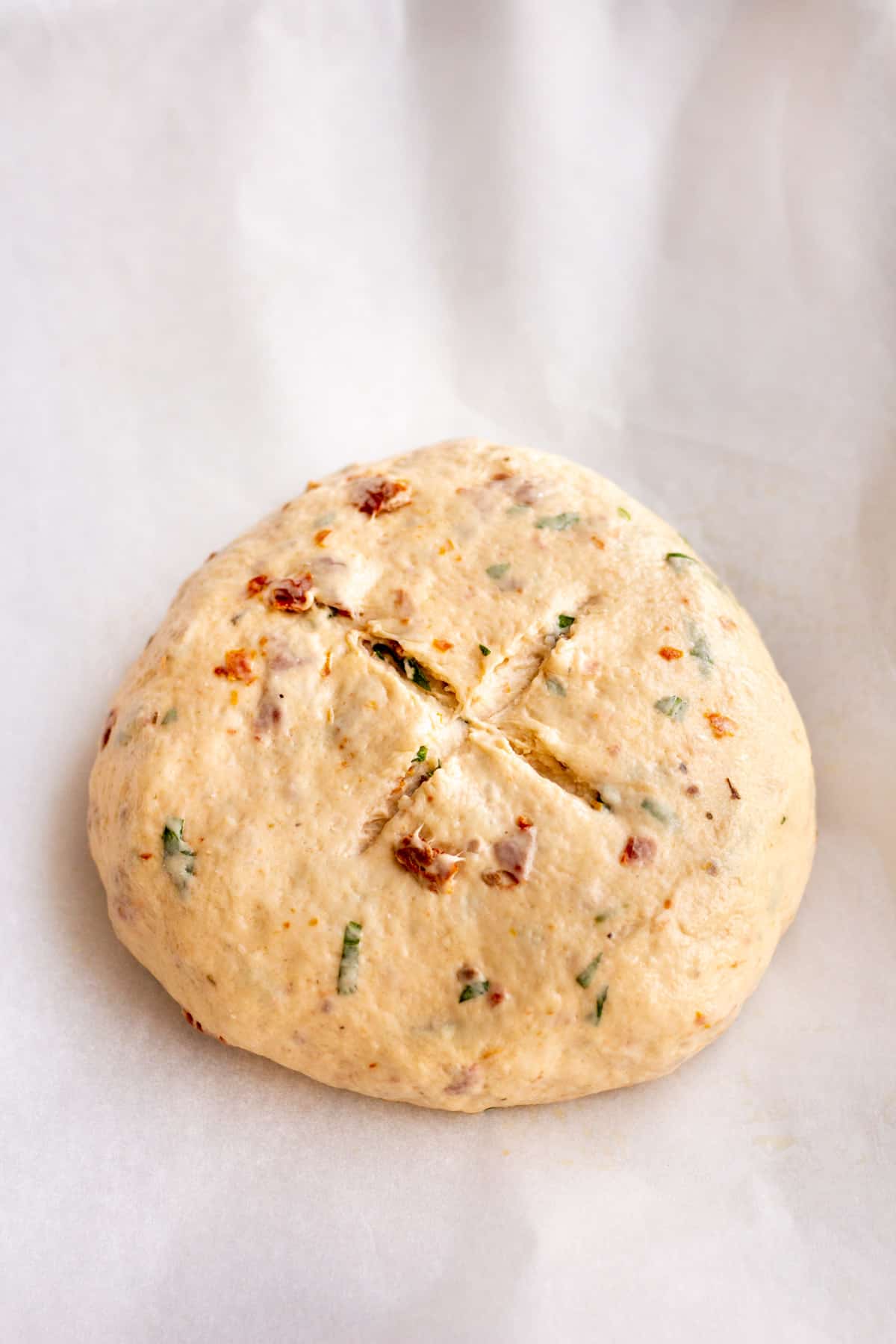 Possible Reasons Why Your Bread Didn't Rise
These are the most common reasons why your bread didn't rise. You should consider these possibilities in the order listed.
Dead Yeast: Your yeast might be old and inactive. You should always proof yeast before adding it to your recipe. The package will have instructions on how to do this, but essentially you mix a certain amount of yeast with a certain amount of warm water.
Water Is Too Hot: Water between 105 and 115 degrees is needed to activate dry yeast without killing it. Water at about 95 degrees should be used for live yeast. You can use a thermometer to accurately measure your water temp if you're not sure. If your water is too hot, it will kill the yeast and your bread will not rise properly.
Water Is Too Cold: The same goes for water that is too cold, except that instead of killing the yeast, cold water keeps the yeast dormant. In other words, useless. If you think water temperature is what caused your bread not to rise, read more about the perfect temperature to proof yeast here.
Room Is Not Warm Enough: The dough needs a warm place to rise. If the room is too cold, which is more common in the winter, your bread will either not rise at all or it will take longer.
Too Short Resting Time: Dough needs time to rise in that warm place. Some breads take 1 hour, some take 3. Make sure to follow your recipe and don't rush it.
Not Enough Kneading: You should hand knead dough for 10-12 minutes in order to tighten the gluten strands that give rise to the bread. This can get tiresome, I know, but it is so important! If you're using a mixer, the time shortens to 8-10 minutes.
Once I invested in this amazing Cuisinart bread machine, I rarely hand knead dough. It's such a relief. However, I traveled for Thanksgiving and did not bring my bread machine with me.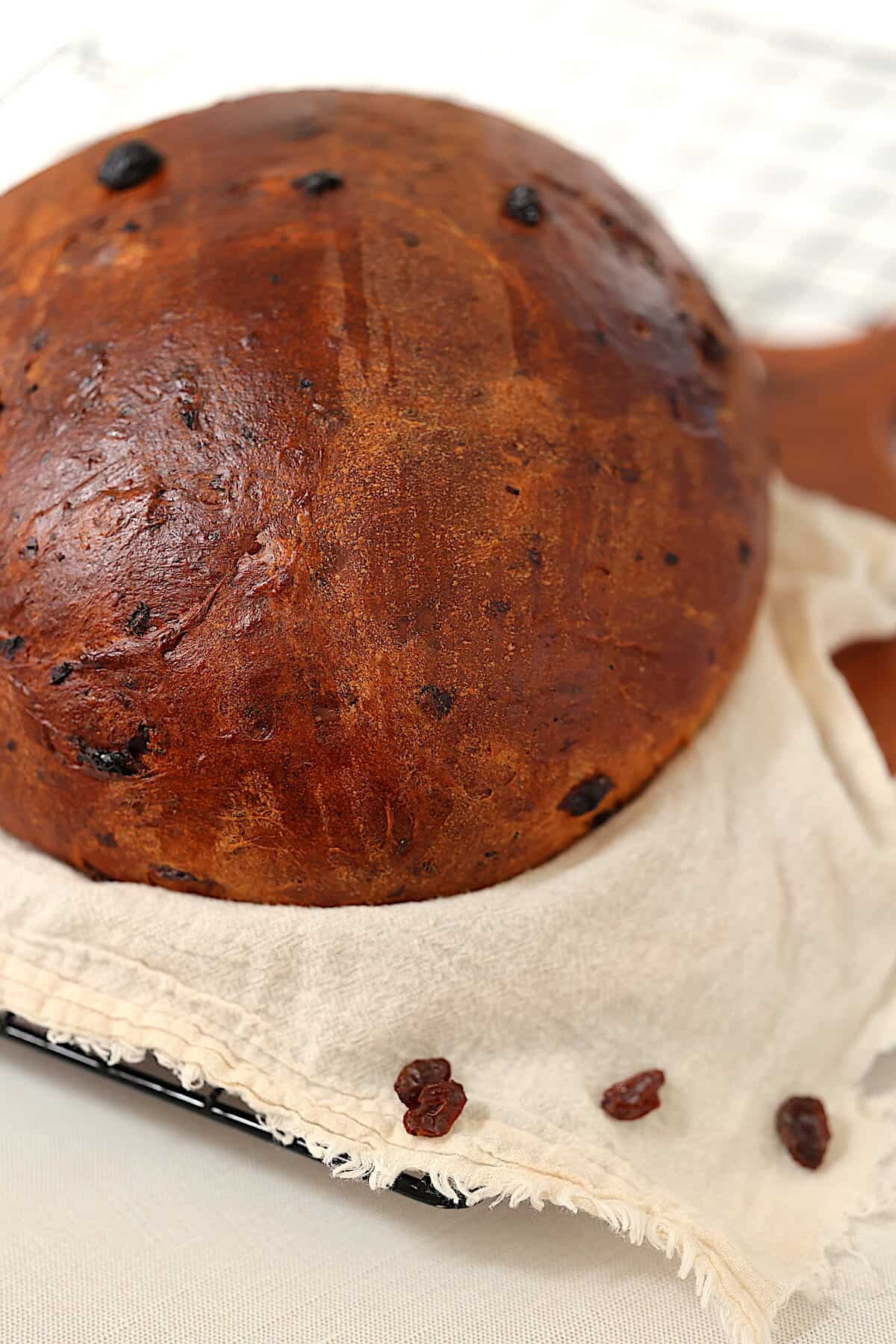 What To Do With Bread That Didn't Rise
Test Proof Yeast
You can proof test yeast to make sure the package is still good by adding 1 teaspoon to 1 cup of warm water. Wait 3 minutes, and if it becomes bubbly, then the yeast is still active. If nothing happens, you likely have dead yeast (which means you'll need to buy more).
You should make testing yeast prior to adding it to your dough a habit. I did not do this when I made my first bread dough this Thanksgiving.
Once you get new yeast that you've tested, you can add the correct amount of yeast and few tablespoons of warm water to the dough that didn't rise. To do this, mix the yeast and water, let it sit for about 5 minutes and then fold it into the dough.
I did this to my failed Thanksgiving bread, but unfortunately it still did not rise. So I moved on to the next possibility:
Move To A Warmer Place
If you think your room is too cold, turn the oven light on and put the dough inside the oven. Alternatively, turn on the microwave for 1 minute and then place the dough inside. Either one of these places should then be a warm enough spot. You can even put your bread outside if it's warm. The dough should be in a room between 80 and 90 degrees. Any cooler may keep the yeast dormant and any hotter may kill the yeast, causing your bread not to rise. Don't forget to cover the dough with a heavy cloth or towel.
Once I knew I had live yeast and my dough still didn't rise, I moved it to inside of the warm oven.
Let It Rise Longer
If none of the above steps worked to get the dough to rise, you may be checking on it too soon. Lengthening the rise time by 30 minutes and check again. You can do this a few times if it seems like it's starting to rise. If not, lengthening the rise time more than 1 hour probably won't do anything.
Once inside the oven, I added 1 more hour to the resting time, for a total of 2 hours.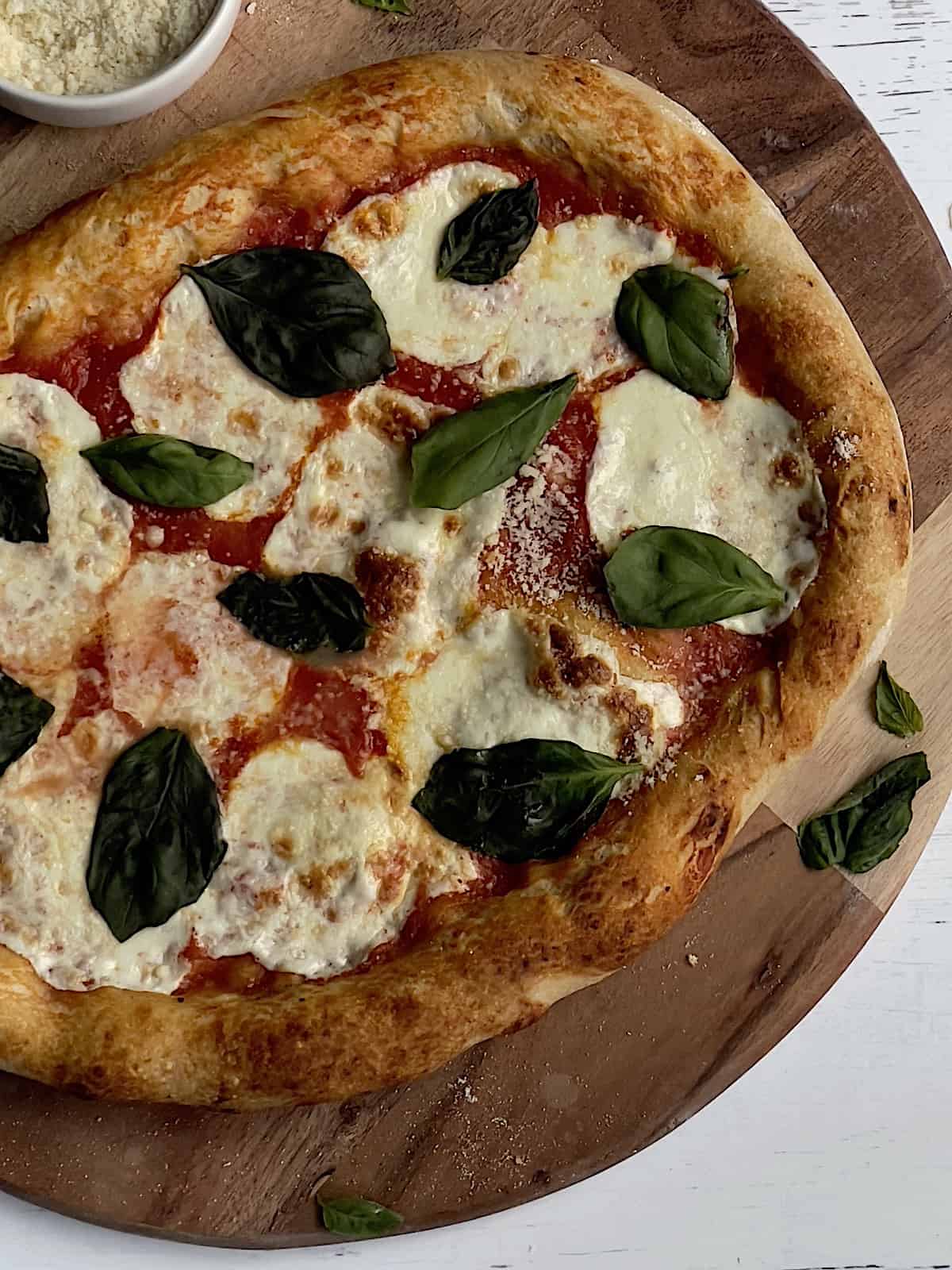 Start Over
Unfortunately, sometimes we need to scrap the dough that didn't rise and start over. Don't throw away the bad dough, though! You can use it to make a flatbread. Roll the dough out into an oval shape and fry on a large griddle until lightly browned on both sides. You can use it to make an assortment of flatbread pizzas like margarita pizza, pepperoni pizza and spinach and feta pizza or a caprese flatbread sandwich.
Invest in a Bread Machine
I've never had this problem when using the bread machine. They range in price from $150 to over $400, but are well worth the cost. My bread machine is the best kitchen appliance I have spent a lot of money on, and it will be for years to come.
You can use the flatbread to make sandwiches and pizzas. I love classic cheese flatbread pizza or pepperoni flatbread pizza. These margherita pizza and spinach feta pizza flatbreads are amazingly simple and delicious, too!
For more helpful tips and delicious recipes, follow me on Facebook, Pinterest and Instagram.
RECIPES YOU MIGHT ENJOY