This Creamy Cilantro Lime Dressing recipe is made with yogurt, lime juice, cilantro, and honey. Put ingredients in a blender and puree til smooth and creamy. Use on grilled chicken salads, drizzle on potatoes and roasted vegetables or over rice bowls.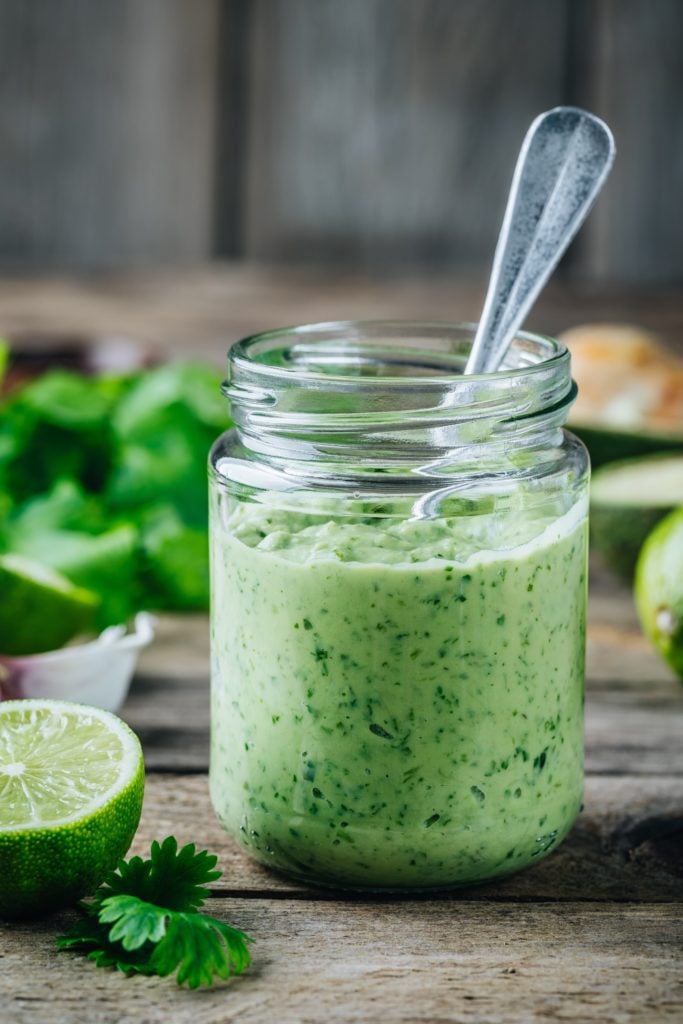 Now that grilling season has started it's time to come up with all sorts of delicious and new grilling marinades and salad dressings. What fun the next few months will be! The options for unique dressings and marinades are endless, but we love lime and lemon infused ones. The lemon and lime work to tenderize meats and add a zesty flavor and kick to salads and vegetables.
I think every time we grill we come up with a new way to dress our meats and salads, or at least alter the last recipe in some way. This creamy cilantro lime dressing recipe was created when I was craving a southwestern style grilled chicken and veggie salad, complete with juicy lime and lemon grilled chicken, grilled corn and grilled tomatoes!
I really wanted to keep the "grilled" taste of the salad, and of course the incredible lime flavor of the chicken, front and center of the recipe. So I needed a dressing that while being incredibly tasty itself, wouldn't overpower the flavors within the salad. This creamy cilantro lime dressing turned out to be just that! With 4 simple ingredients, it is simply delicious!
creamy cilantro lime dressing ingredients
To make this easy creamy cilantro lime dressing, you need only 4 ingredients:
plain yogurt
lime juice
cilantro
honey
I use plain Greek yogurt for this recipe, but you can also use plain regular yogurt. I also used bottled lime juice, but fresh squeezed limes works too!
For the cilantro, I have used completely fresh, completely dried, and cilantro that I dried in my dehydrator so it was more of a "lightly dried" cilantro. That was actually my favorite kind of cilantro to use, so if you dehydrate your own herbs, you can use it here. Another option is to buy lightly dried cilantro.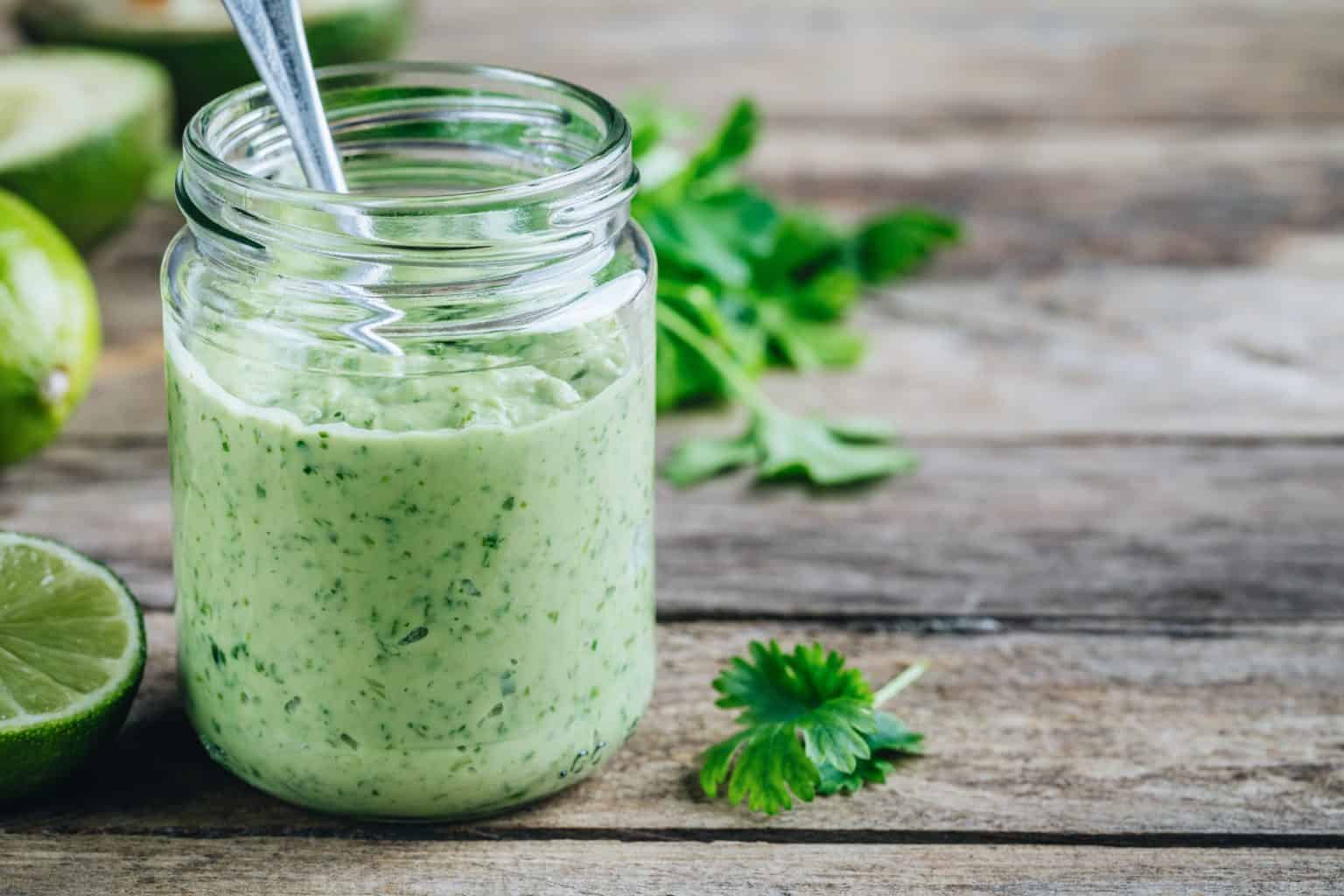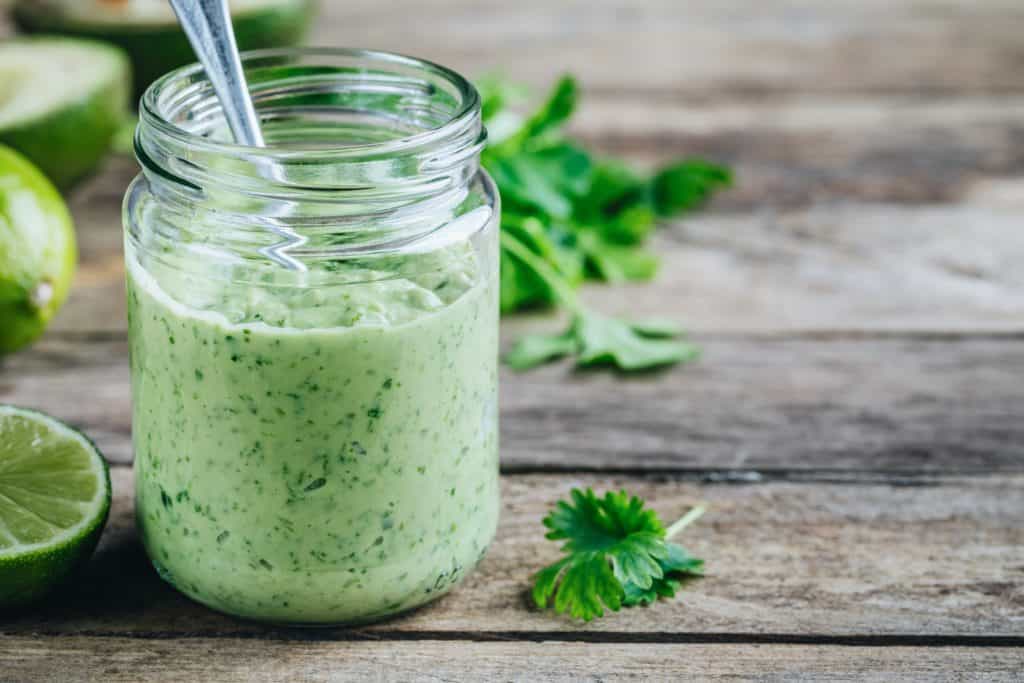 instructions for making this creamy cilantro lime dressing recipe
To make this incredibly easy creamy cilantro lime dressing, put all of the ingredients in a blender or food processor and puree for a minute or two. The dressing should be smooth, creamy, and thick. If it's too thick, add a little water to thin it out.
Use on grilled chicken salads, roasted veggies, rice bowls, and whatever else you'd like!
I hope you enjoy your homemade creamy cilantro lime recipe!
Recipe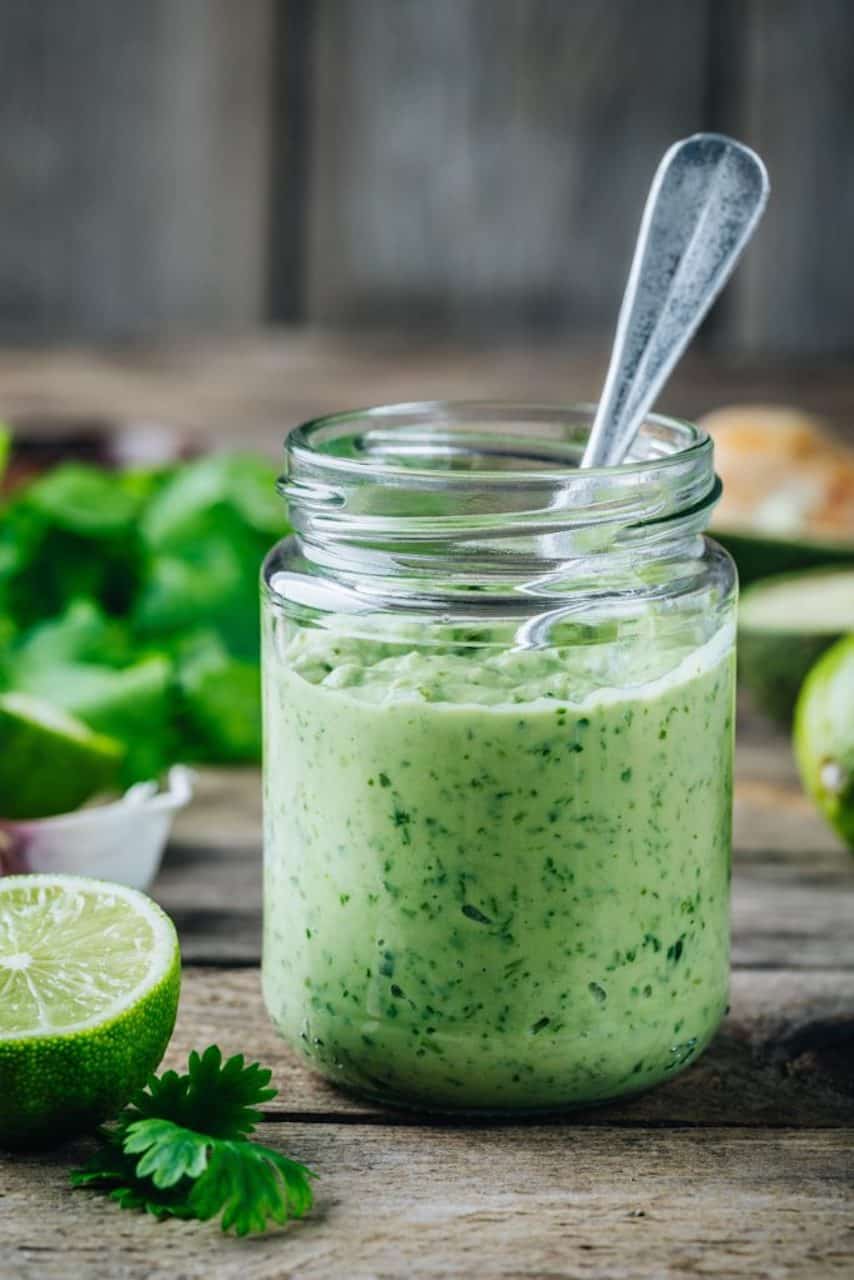 Ingredients
1

cup

plain yogurt

⅓

cup

lime juice

1

tablespoon

dried cilantro

2

teaspoon

honey
Instructions
Add all ingredients to a blender and puree for 30 seconds. Add to salads, vegetables, rice bowls or drizzle over grilled chicken. Store in the fridge for up to 3 days.
Nutrition
If you tried this creamy cilantro lime dressing recipe and loved it, let me know! I'd love to hear from you!
Don't forget to follow me on Pinterest for the latest family-friendly recipes and more!
You may also love these recipes: