Oatmeal Flax Muffins are fiber and protein-packed, perfect for a quick on-the-go breakfast or snack. Sweetened with banana and a little brown sugar, they don't sacrifice taste for health! They can be made in a big batch and frozen for later. Eat for a quick healthy breakfast or an energy-boosting afternoon snack.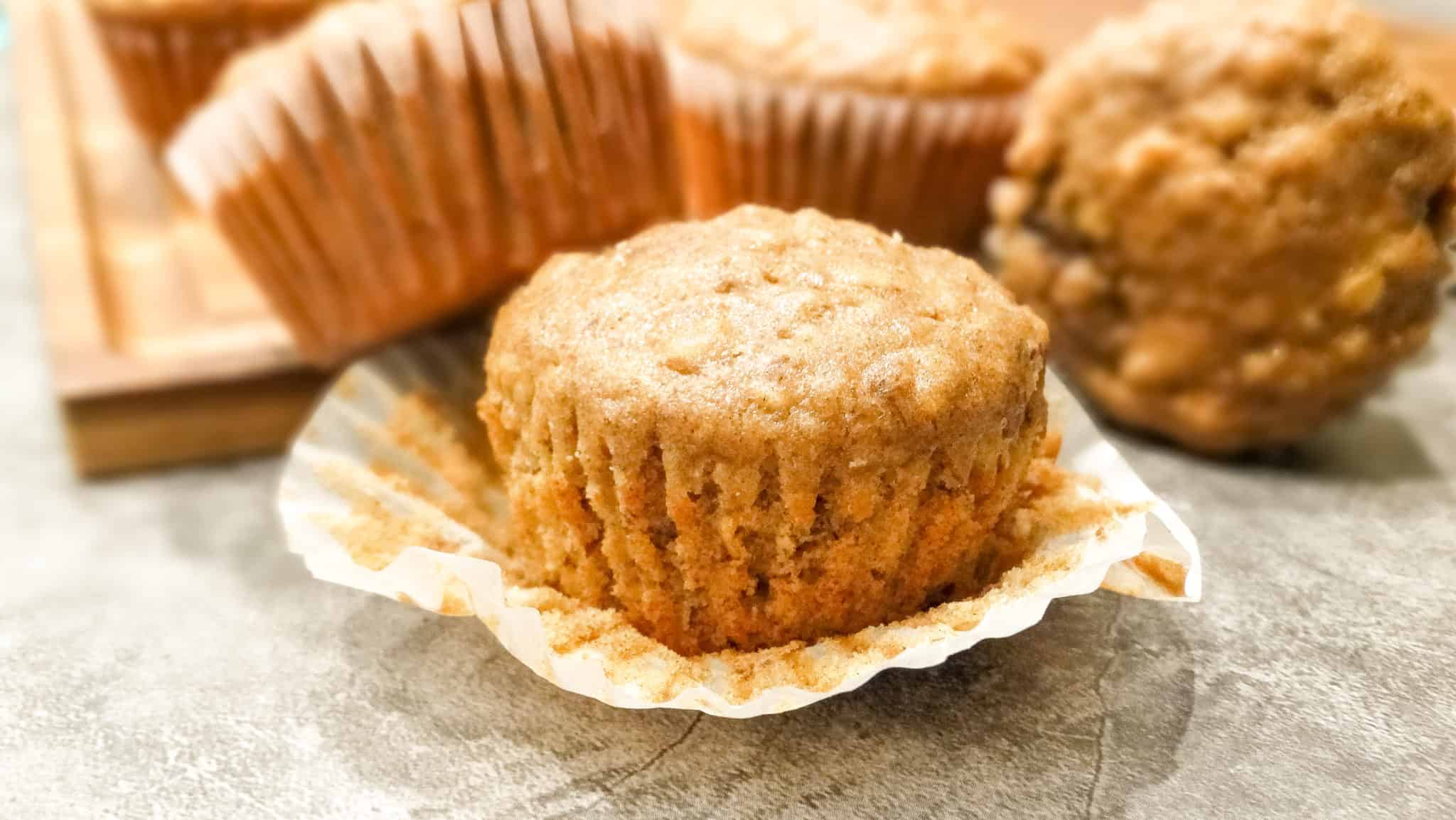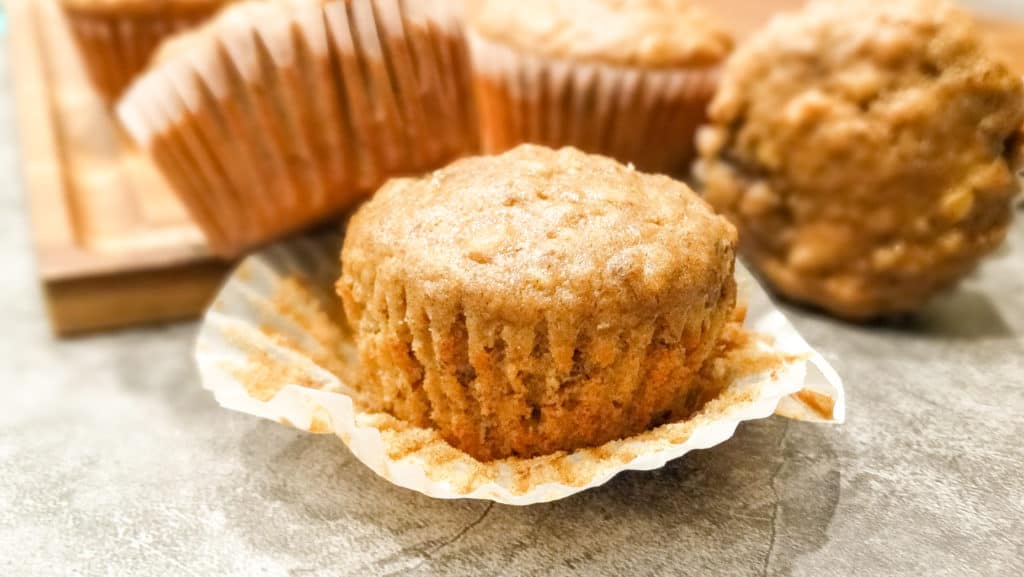 If you are trying to stay (or get) healthy and keep energized without abundant amounts of caffeine, these oatmeal flax muffins are for you. They are loaded with protein and fiber and are a healthy idea for a late morning or mid-afternoon snack. I love eating one alongside a cup of hot tea and the kids love washing them down with a warm cup of hot cocoa.
I've been making these delicious little oatmeal flax muffins for almost a decade, when my husband was preparing for an intense physical academy for work. We needed healthy alternatives for breakfast, snacks, and meals. We needed recipes that provided energy and nutrition all day long. But we also needed recipes that didn't make us give up everything we loved.
And I really love muffins. So I came up with this recipe as a healthy replacement for the sugar-packed chocolate chip and double-chocolate ones that I loved so much.
Since we love muffins so much, I also make these delicious carrot and raisin breakfast muffin or pumpkin spice muffin routinely for breakfasts and snacks.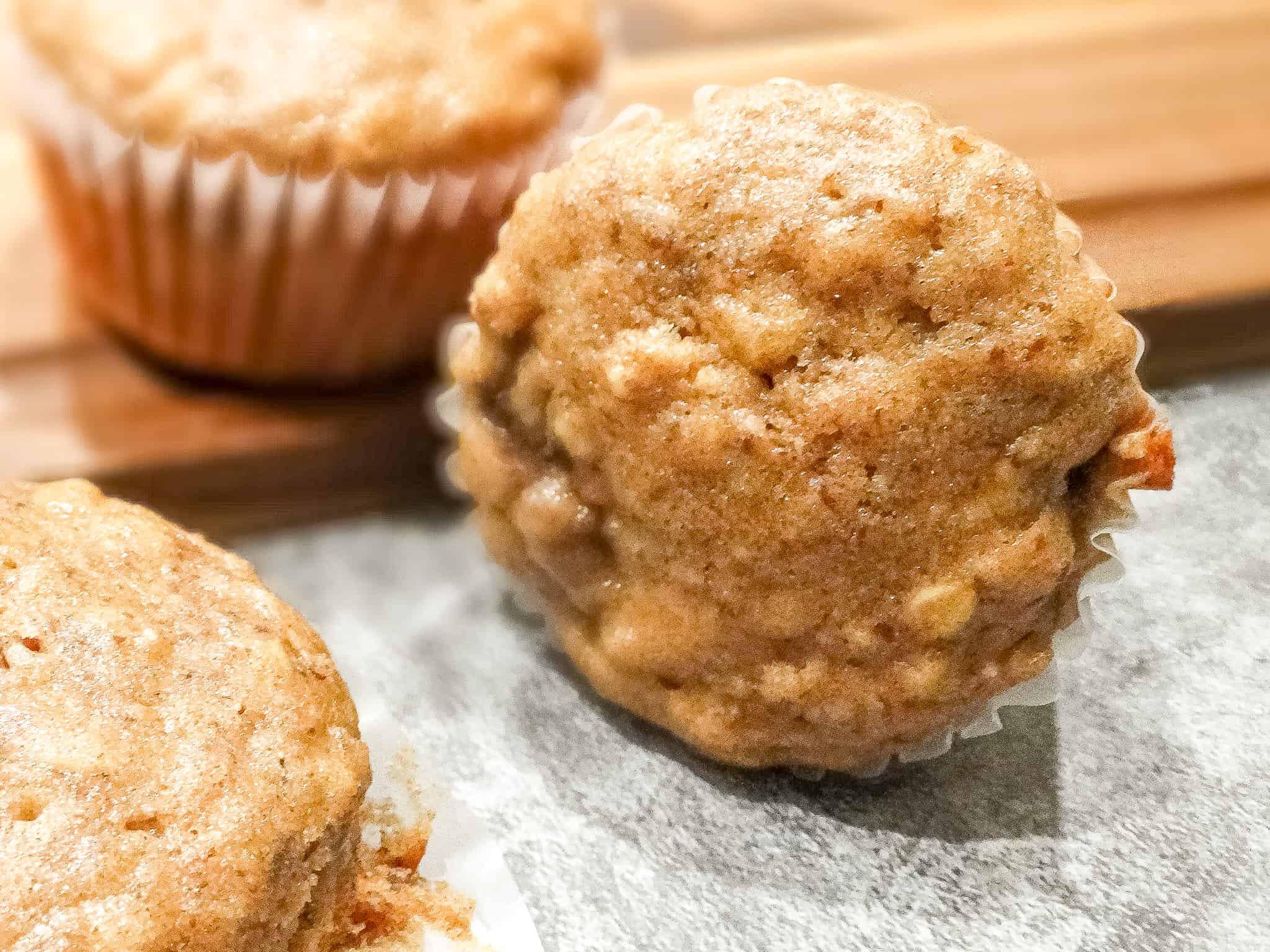 what's to love about oatmeal flax muffins?
My husband and I used to eat an oatmeal flax muffin every morning for breakfast with a cup of coffee, before starting our workout or heading into work. The protein makes them surprisingly filling. Now I try to make them for the whole family, kids included, at least once a month in a big batch, freezing what we won't eat right away. Then we defrost them overnight for an easy peasy no-stress breakfast!
Oatmeal flax muffins are also great for when you're feeling sluggish...even a little (dare I say it)...backed up. They really kick start your digestive system to keep or get things flowing smoothly.
I've jokingly called them my "afternoon detox muffins". Not only that, they are an incredible energy booster! Other excellent energy boosters are no-bake energy balls. You should absolutely try these dark chocolate sea salt energy balls.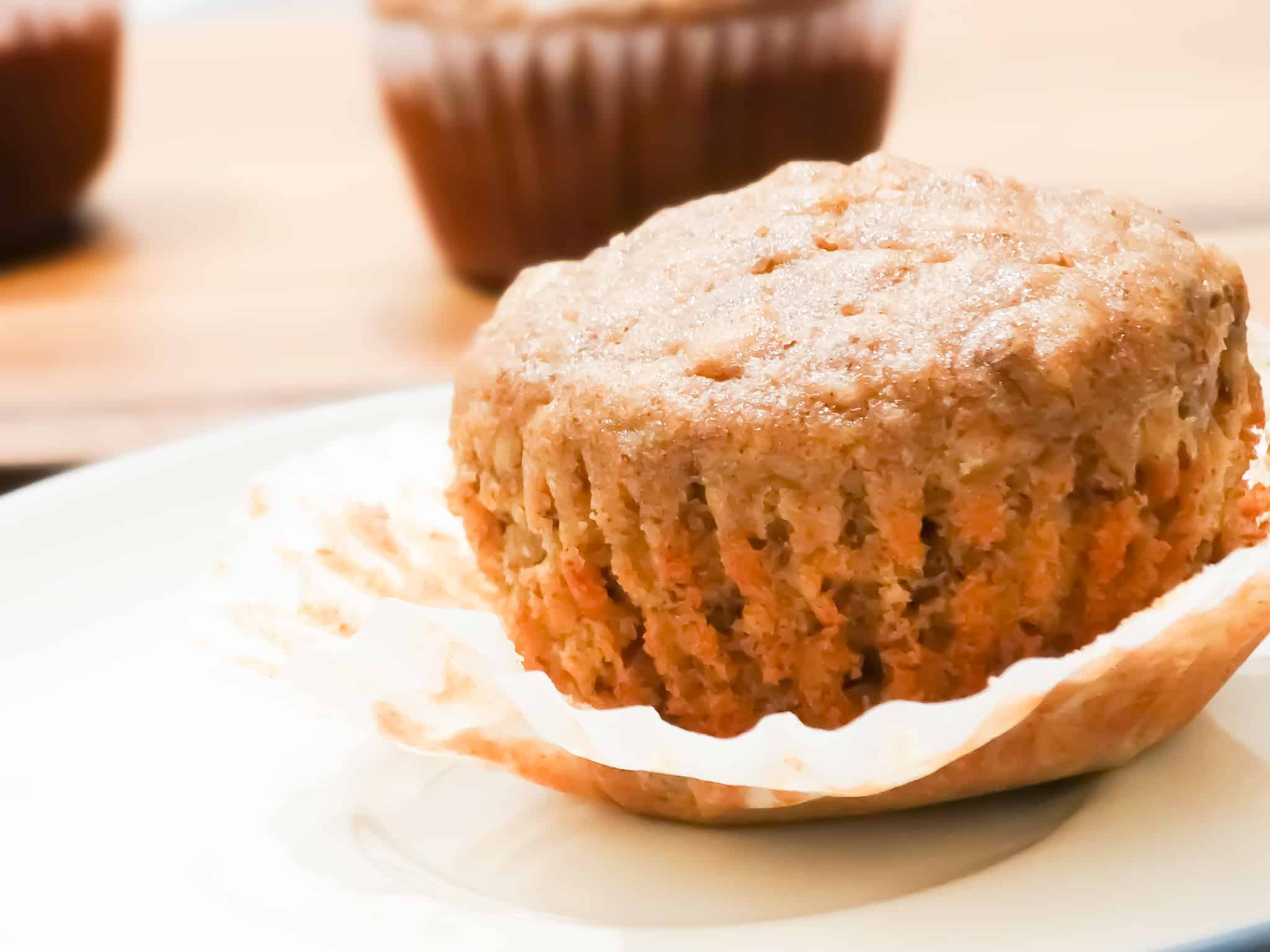 making oatmeal flax muffins
ingredients
Oatmeal flax muffins' main ingredients are whole wheat flour, old fashioned oats, ground flax seed, milk, and egg white. Whole wheat flour, flax, and oats provide a generous amount of fiber and protein necessary to stay fit and healthy. This is the main reason we love these muffins so much!
They are sweetened with mashed banana and a little bit of brown sugar.
You'll also need traditional baking ingredients: baking powder, baking soda, salt, cinnamon, vanilla extract, and oil.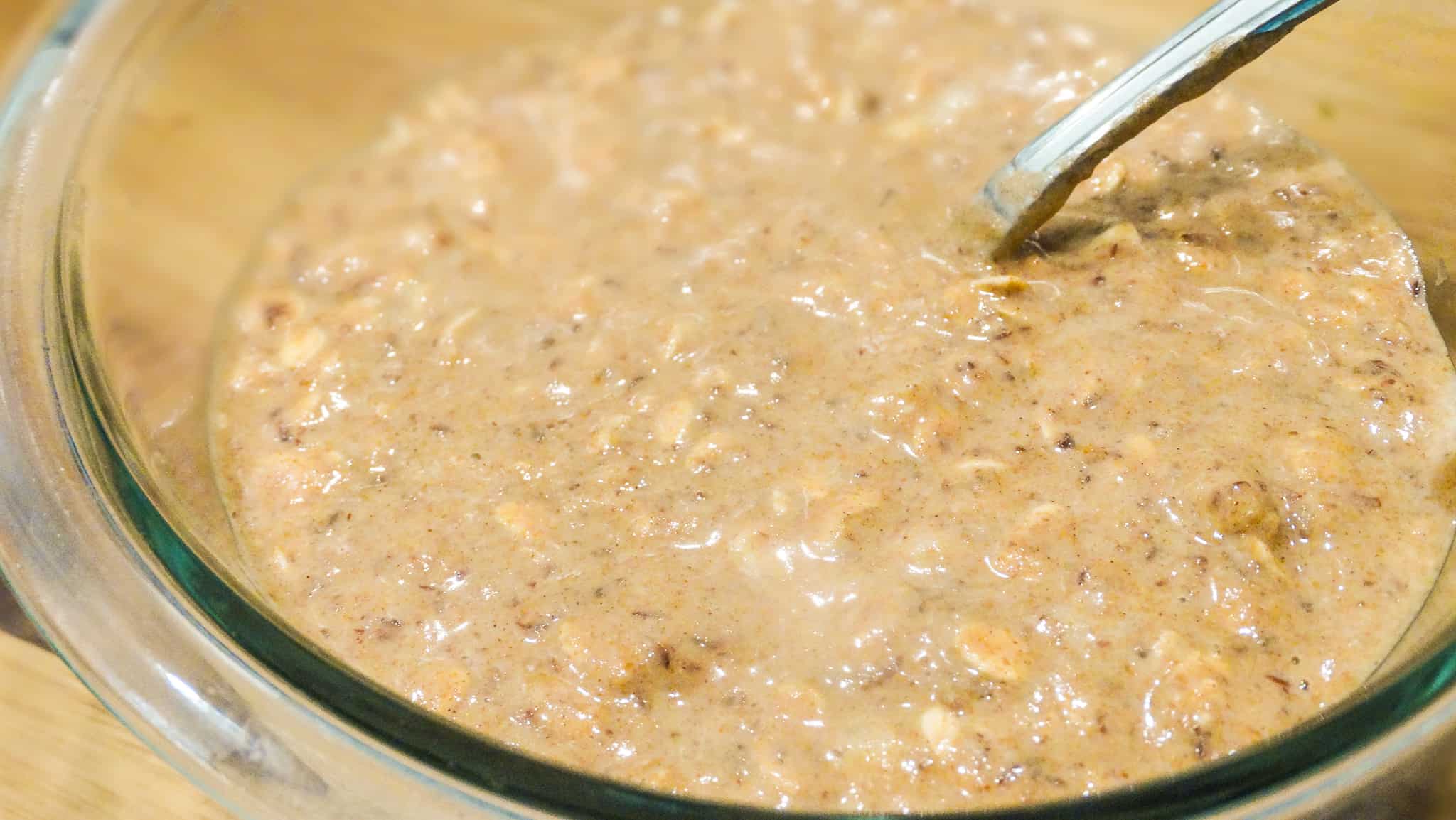 instructions
Making oatmeal flax muffins is super simple. First, preheat the oven to 350 and line a muffin tin. You can also spray it with oil or grease with butter if you don't have liners. Then mix all dry ingredients together in a large bowl and all wet ingredients together in a separate bowl. Pour the wet ingredients into the bowl of dry, and mix just enough for everything to combine. Be careful not to over mix, as this will cause dense muffins.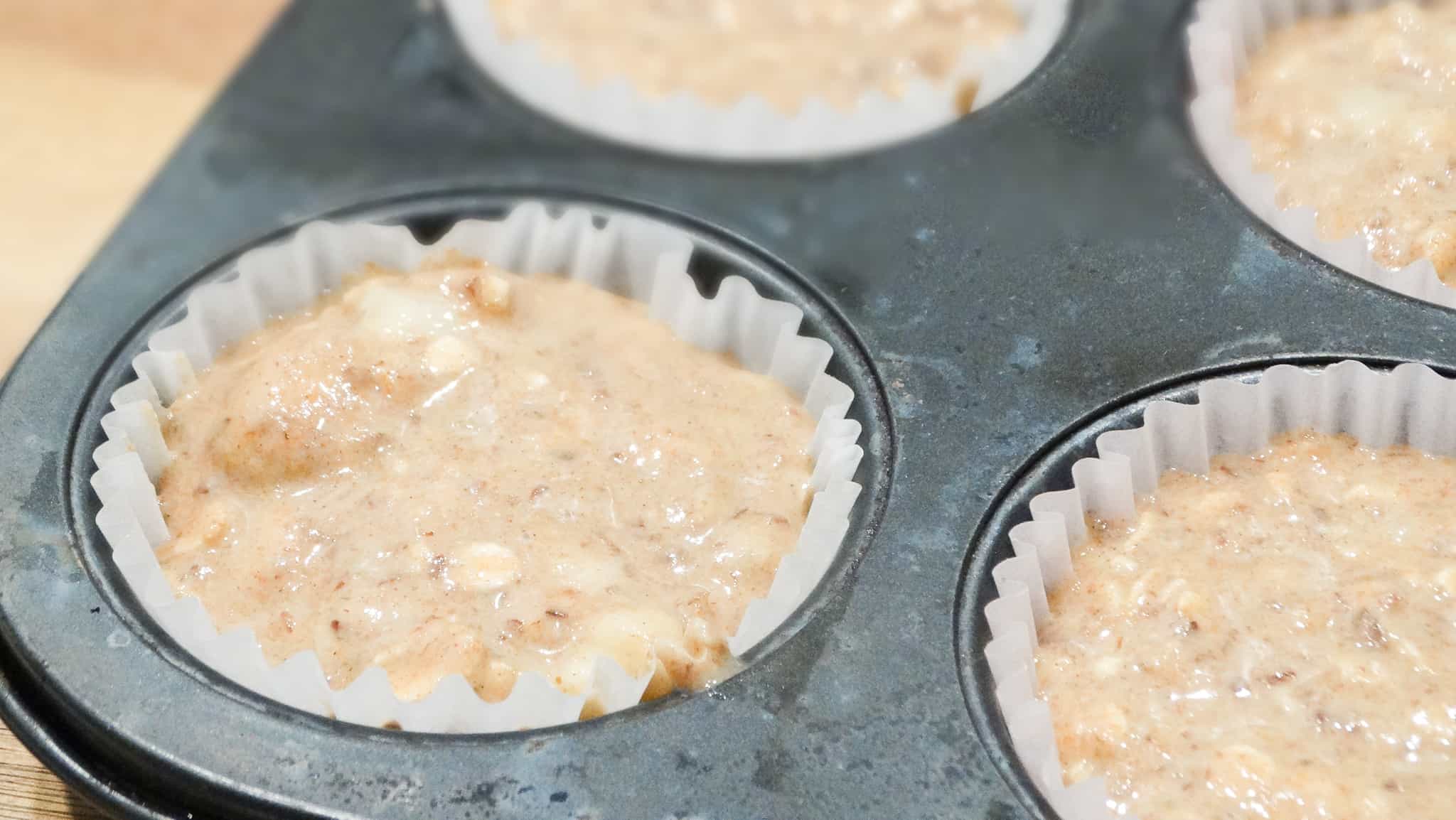 Bake them for 15 minutes and let cool slightly before removing. Keep in mind that they will not rise all that much. So if you're watching them bake and wondering what's wrong, the answer is nothing! However, they will be incredibly moist and tasty.
are oatmeal flax muffins kid-friendly?
Yes, they are! Oatmeal flax muffins are great for kids of all ages. What kid doesn't love a sweet, baked good? You can easily trick your little goblins into thinking this healthy oatmeal flax muffin is a delicious sweet treat.
And let's face it, if you're a parent you probably know that kids tend to have all sorts of tummy troubles. Feed them these when they need a little help getting these feeling right again. 🙂
Can't fool your kids into eating healthy oatmeal flax muffins? Try these easy and delicious healthy carrot and raisin muffins. And if those don't work, maybe it's best to stick with a slightly healthier version of classic chocolate chip muffins: mini chocolate chip muffins made with almond milk.
Oatmeal Flax Muffins
Oatmeal Flax Muffins are fiber and protein-packed, perfect for a quick on-the-go breakfast or snack! Sweetened with banana and a little brown sugar, they don't sacrifice taste for health! They can be made in a big batch and frozen for later.
Materials
Dry Ingredients
¾

cup

whole wheat flour

½

cup

old fashioned oats

¼

cup

brown sugar

2

tbsp

ground flax seed

1

teaspoon

cinnamon

1

teaspoon

baking powder

½

teaspoon

baking soda

¼

teaspoon

salt
Wet Ingredients
½

cup

milk

1

egg white

2 ½

tablespoon

extra virgin olive oil

¼

tsp

vanilla extract

1

mashed banana
Instructions
Preheat oven to 350° and line an 8 cup muffin tin with muffin liners.

Combine all dry ingredients in a large bowl.

Whisk together all wet ingredients and pour into bowl of dry ingredients.

Pour into the muffin tin and bake for 15 minutes.
Nutrition
Serving:
1
oz
|
Calories:
157
kcal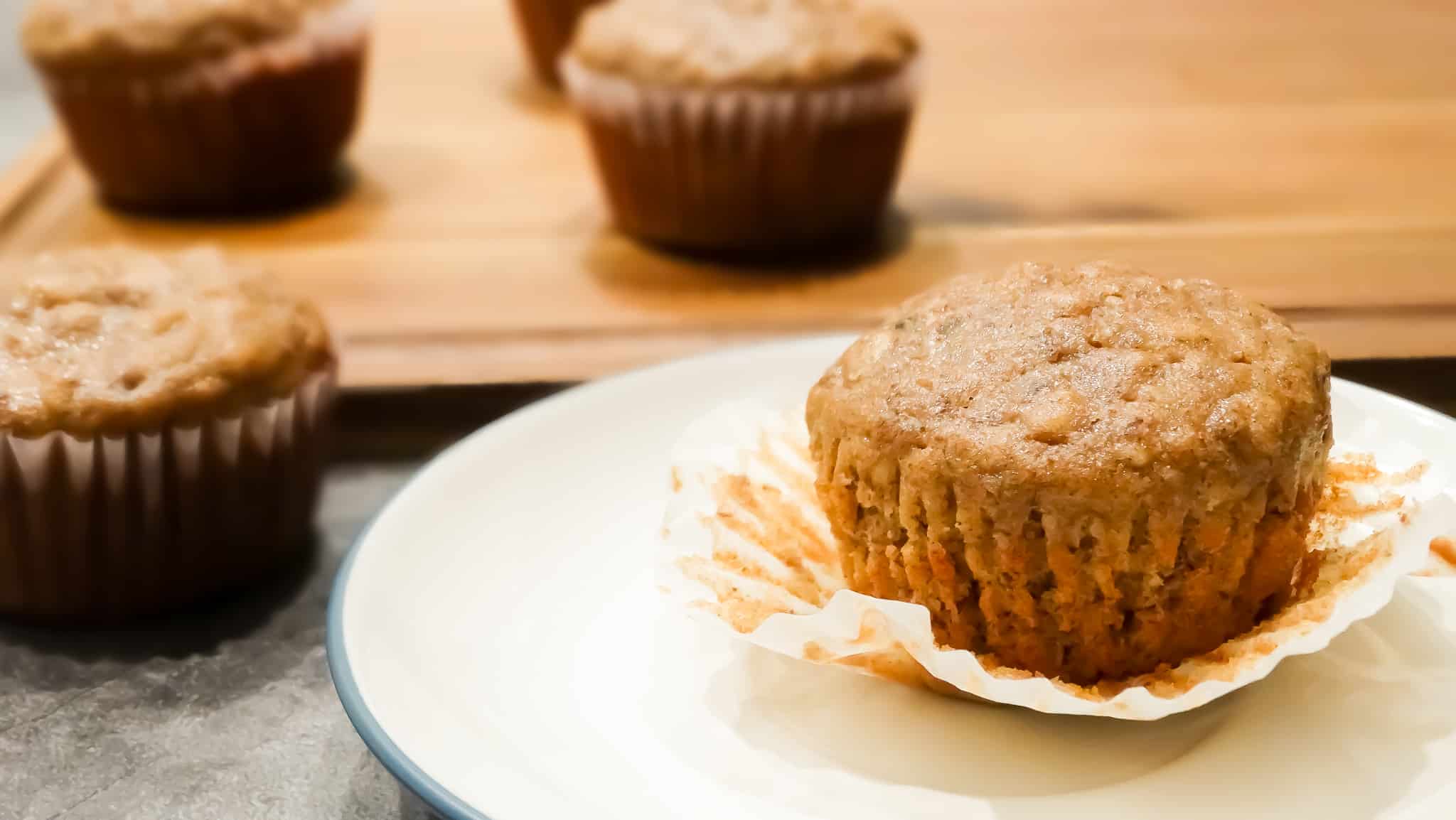 storing oatmeal flax muffins
Oatmeal flax muffins can be stored in an air tight container or baggie for about 2 days. They can be stored in the freezer in freezer bags or thick plastic for about 6 months.
Need more muffin recipes?
If you enjoyed making and eating oatmeal flax muffins, leave me a comment and let me know!