If you have an egg allergy, have run out of eggs, or are a vegan it's imperative to know how to make flax eggs. They work just like regular eggs for baking by adding stability, structure, and moisture to your baked goods (minus the calories and cholesterol!).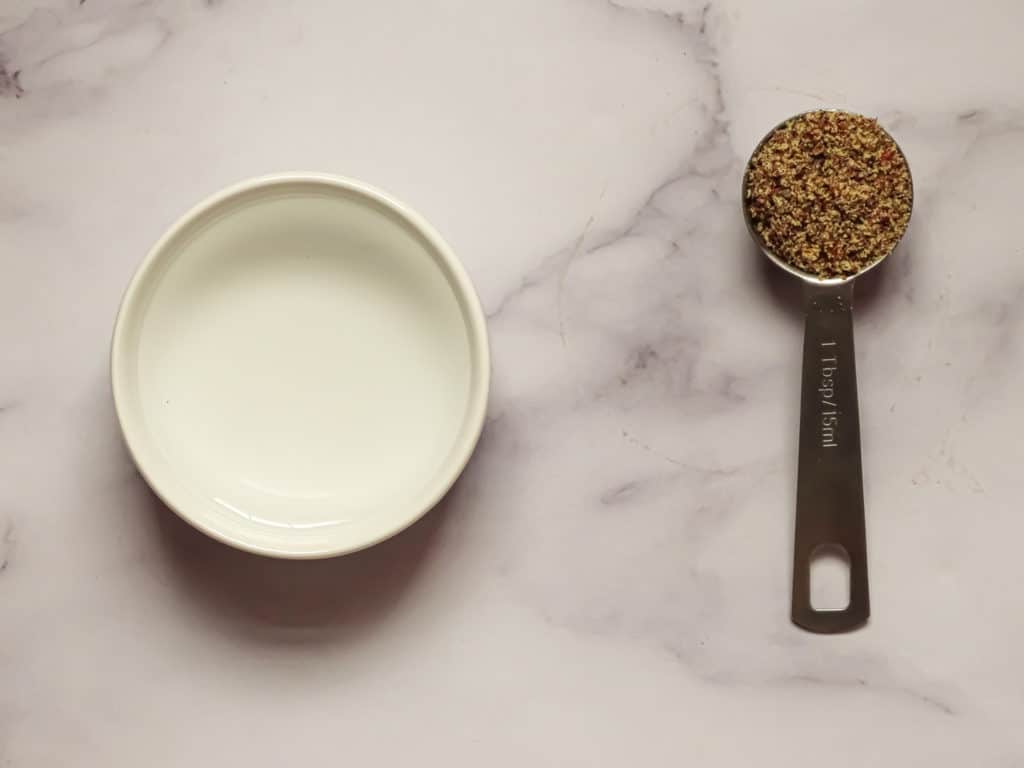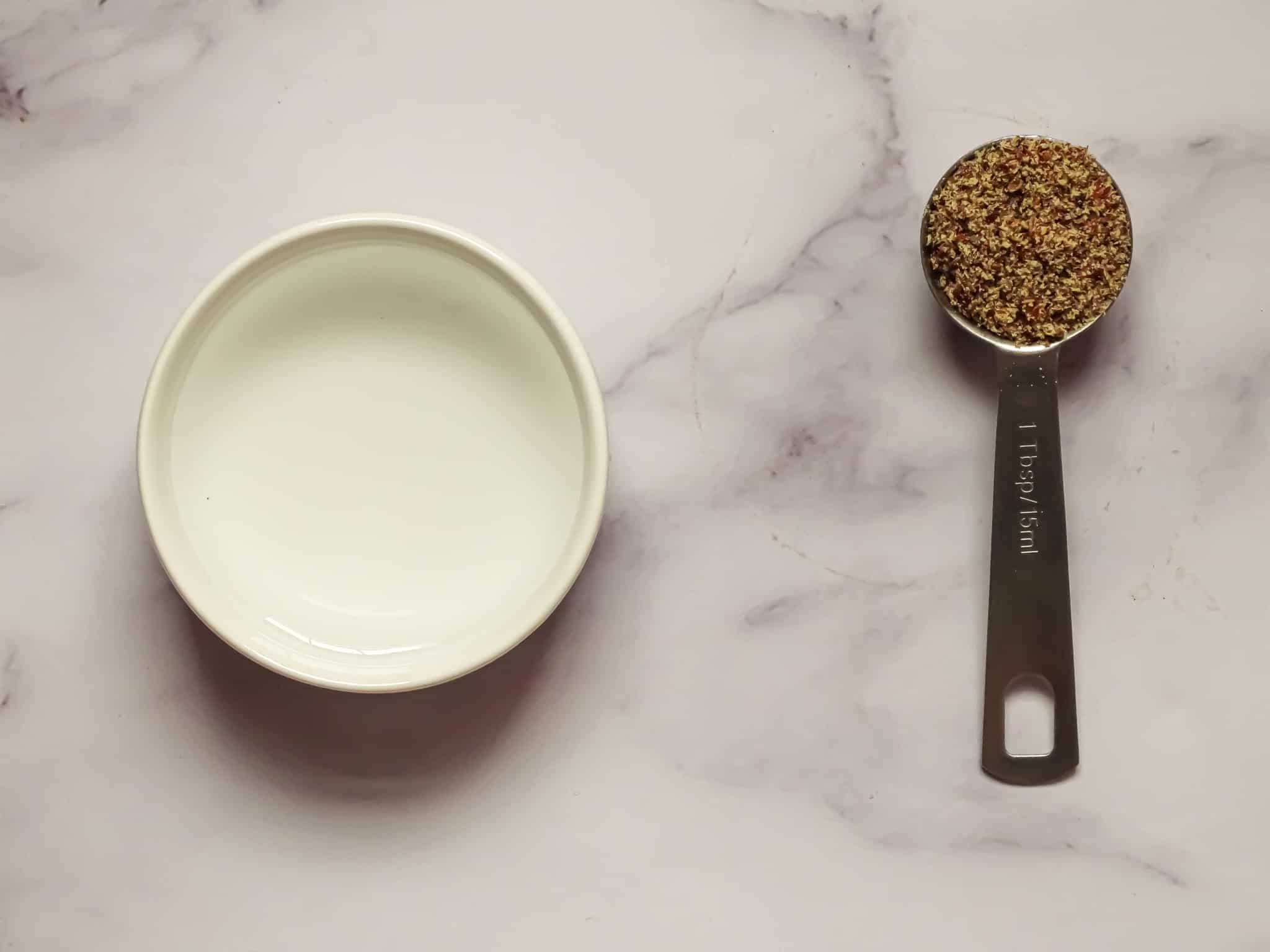 why should I know how to make flax eggs?
There are 3 primary reasons why you would choose to use a flax egg instead of a regular chicken egg.
an egg allergy
you have run out of eggs
other dietary restrictions, like following a vegan diet
For me, the most important reason for knowing how to make flax eggs is #2.
Flax eggs are also a bit healthier than the real deal. They have less calories, no cholesterol and are loaded with vitamins and minerals. Most abundantly, they contain protein, fiber, omega-3 fatty acids, and vitamin B. Overall flax eggs are a healthier choice, so if you're looking to start baking with healthier alternatives to traditional baking ingredients, flax eggs are for you! You can read all about the benefits of flax here, if you'd like to know more.
And if you are avoiding animal products like vegans, knowing how to make flax eggs is a must!
They work in the same way that chicken ones do to add structure and moisture to baked goods. I tested the difference between baking with a chicken egg and a flax egg in my favorite ginger-spiced peach muffins, and the difference was not noticeable one bit.
In fact, I thought that the flax egg muffins were more moist and yummier than the others. Now I am considering using flax eggs in all of my baking, but I will need to first test out the difference in other baked goods, like waffles, pancakes, and breads. Here is a picture of the perfectly moist, scrumptious peach muffin that used a flax egg.
how to make 2-ingredient flax eggs
All you need to do to make your flax egg is mix 3 tablespoons of water with 1 tablespoon of ground flax seed meal. This amount of water and flax is used as a substitution for 1 egg. Keep the water and flax ratio 3:1 for every egg you will replace. So to replace 2 eggs, use 6 tablespoons of water and 2 tablespoons of ground flax. For 3 eggs, use 9 tablespoons of water and 3 tablespoons of ground flax, and so on.
Stir and chill in the fridge for 15 minutes. The mixture will thicken as it stands. The flax seed and water will not fully blend to create a paste. It will still appear as though they are separated but if you touch the liquid you will feel that it has turned into a gel-like substance.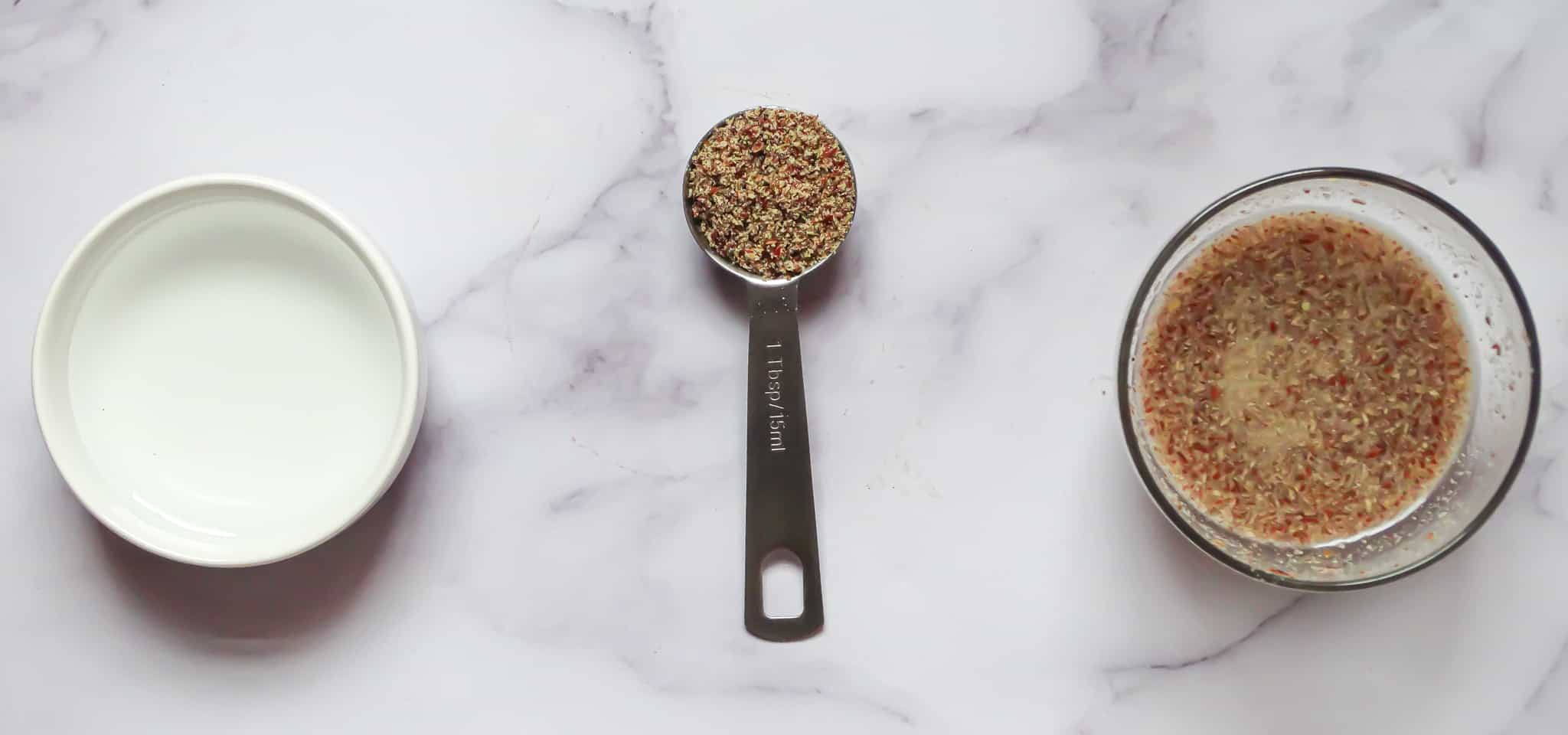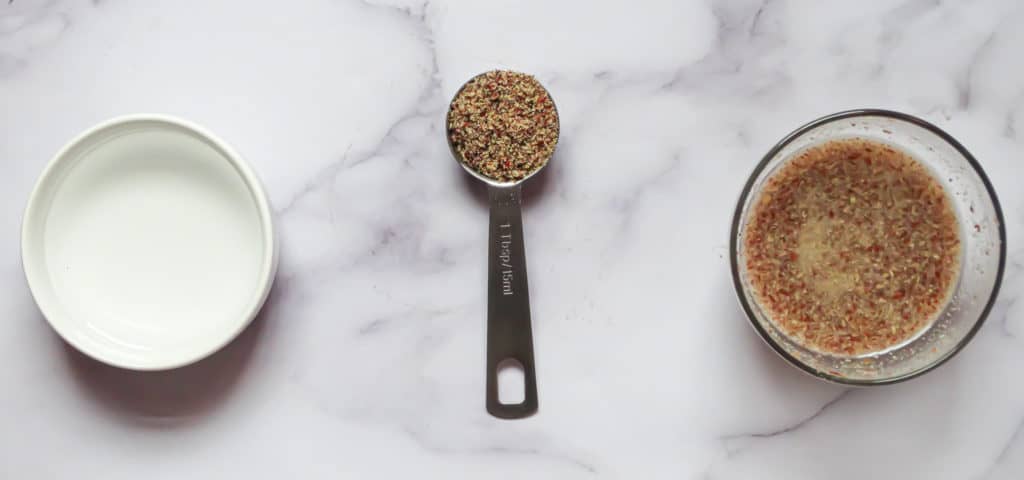 Now add your flax egg to your recipe as you would have a regular egg. Note: do not let the flax egg stand for longer than 30 minutes.
It's really that simple to make a flax egg to replace dairy eggs in your baking! Go ahead and give it a try!
Looking for more baked goods to try using a flax egg? Try:
If you've used flax eggs in your baking or for other reasons, I'd love to hear what you thought and how you did it. Let me know in the comments below! And don't forget to follow me on Pinterest for the latest family-friendly recipes.