There are many reasons you might be considering substituting cow's milk with a nondairy alternative. Whether you have a milk allergy, are trying to cut back on dairy for healthy reasons, or are simply interested in seeing what all the milk alternative hype is about. This article explains 8 popular milk substitutes, their nutritional profiles, and what they are best used for. If you've been asking yourself, how do I know which milk alternative to use, these explanations will help you decide what milk to choose and when.
Milk alternatives are chosen for various reasons, such as being non-dairy, low in calories, low in sugar or fat, high in protein, taste, and more. Some milks are chosen specifically for coffee or baking. Which milk you choose is a matter of personal preference, and if you've been overwhelmed with all of the options, let me break them down for you.
What is the Best Substitute for Milk?
While cow's milk is a staple in the American diet (and that of many people around the world), there are many other milk alternatives that can be used instead. The new Dietary Guidelines for Americans recommend limiting foods high in saturated fat and this includes whole milk, while many health experts also suggest limiting dairy intake entirely. Can you imagine a world without milk?
There is no one size fits all when it comes to choosing the best substitute for milk. The decision is really about user preference and what a specific milk alternative is best for. Most milk substitutes can replace cow's milk in recipes without much thought, but some (like coconut milk) may be too sweet for certain recipes. When substituting a milk alternative for cow's milk in any recipe, make a 1 to 1 swap. So for example, if a recipe calls for 1 cup of whole milk, use 1 cup of milk alternative.
Before discussing these 8 best milk substitutes, let's review cow's milk.
Cow's Milk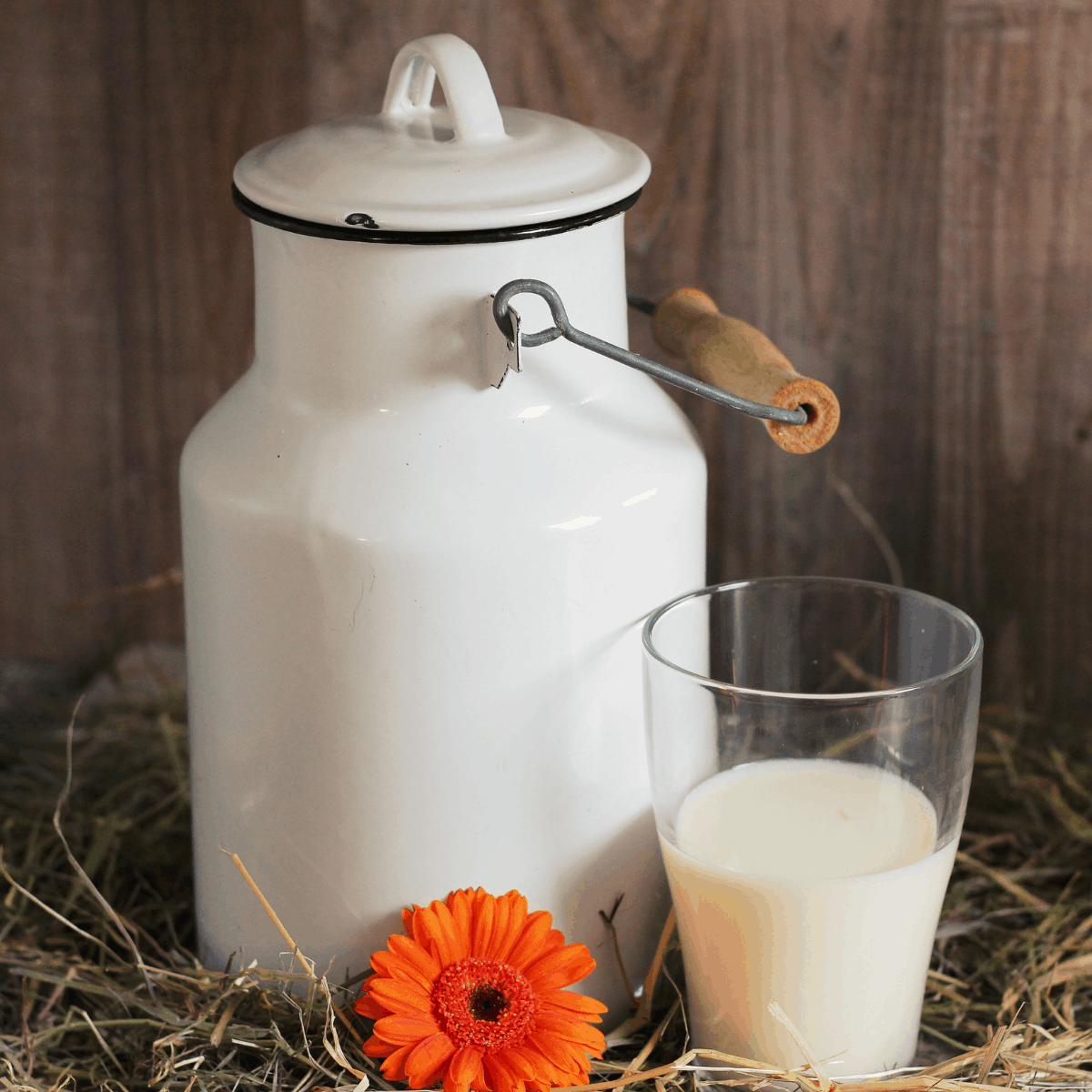 Cow's milk has whole, reduced fat, low fat, and skim options. Whole milk as the highest amount of calories and fat while skim milk has the least. All types of cow's milk have the same amount of carbohydrates (12 grams), sugar (12 grams), and protein (8 grams). After the milk is removed from the cow, it goes through a process to pasteurize and make it safe for human consumption. Because of it's abundant supply, cow's milk is the least expensive of all milk options at between $2 and $4 per gallon. The difference in price mostly depends on brand and whether it is organic or not.
8 of the Best Substitutes for Milk
The reviews here of each milk are based on unsweetened, plain varieties. Sweetened or flavored varieties will change the nutritional profile, often adding calories, fat, sugar, and carbohydrates.
Goat's Milk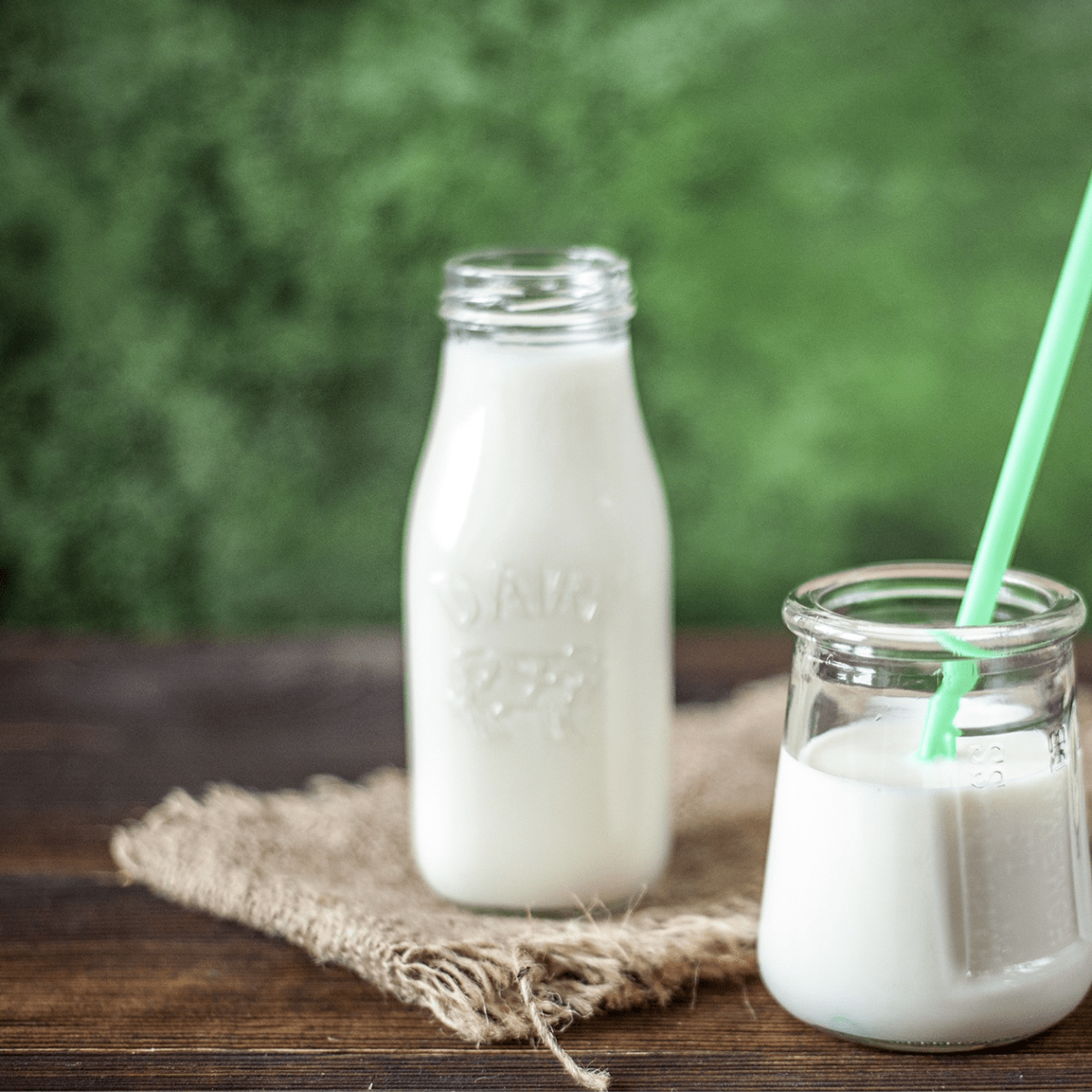 Goat's milk is a dairy alternative to cow's milk. It is more nutritionally dense than cow's milk, with an excellent amount of potassium, magnesium, and calcium. Even though goat's milk contains lactose, many people who suffer from lactose intolerance or a cow's milk allergy can consume goat's milk. However, goat's milk has a very strong flavor that differs from cow's milk. It may take time getting used to, and even still, the flavor is not for everyone. Goat's milk also breaks the budget of many households, coming in at around a whopping $9 per ½ gallon.
Goat's Milk Nutrition
It has the highest protein content of the milks listed here, coming in at 9 grams per cup. However, goat's milk is high in calories, sugar, and fat, particularly saturated fat. 1 cup provides you with roughly 170 calories, 11 grams of sugar, and 10 grams of fat, with 7 of those being from saturated fat.
Best For: Goat's milk is easier on the environment than cow's milk, so if you're looking for an earth-friendly cow's milk alternative, goat's milk is a good choice. Use goat's milk interchangeably in any recipe that calls for cow's milk.
Lactose-free Milk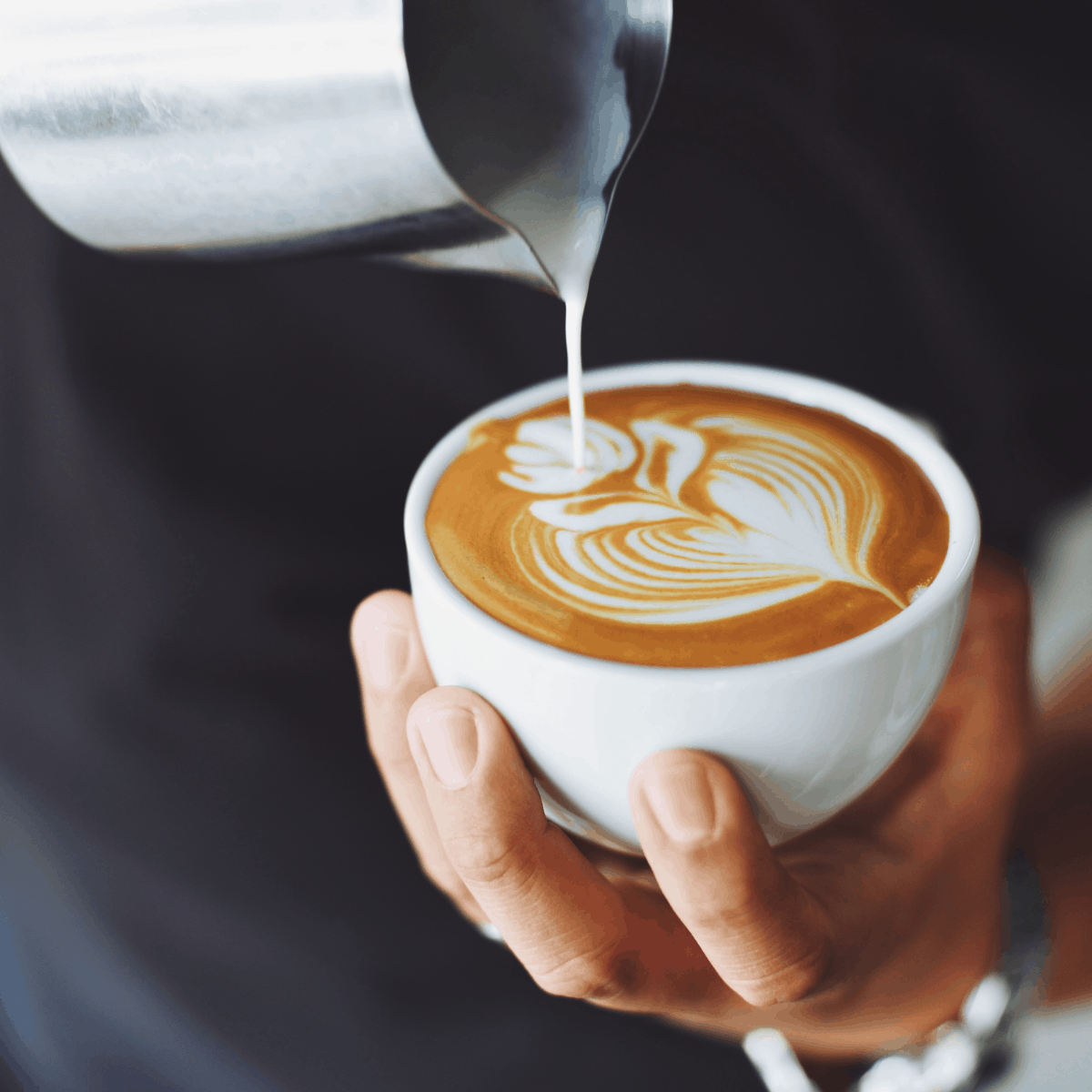 Lactose-free milk is made with the enzyme lactase, which helps break down lactose. This makes it so that people with lactose-intolerance can consume the milk without getting an upset stomach. Prices range between $3 and $4 for a gallon, making it an affordable milk for lactose-sensitive families.
Lactose-free Milk Nutrition
Lactose-free milk has virtually the same nutritional profile, taste, and texture as cow's milk.
Best For: Use lactose-free milk the same way you would use cow's milk. They are perfectly interchangeable in your favorite recipes.
Almond Milk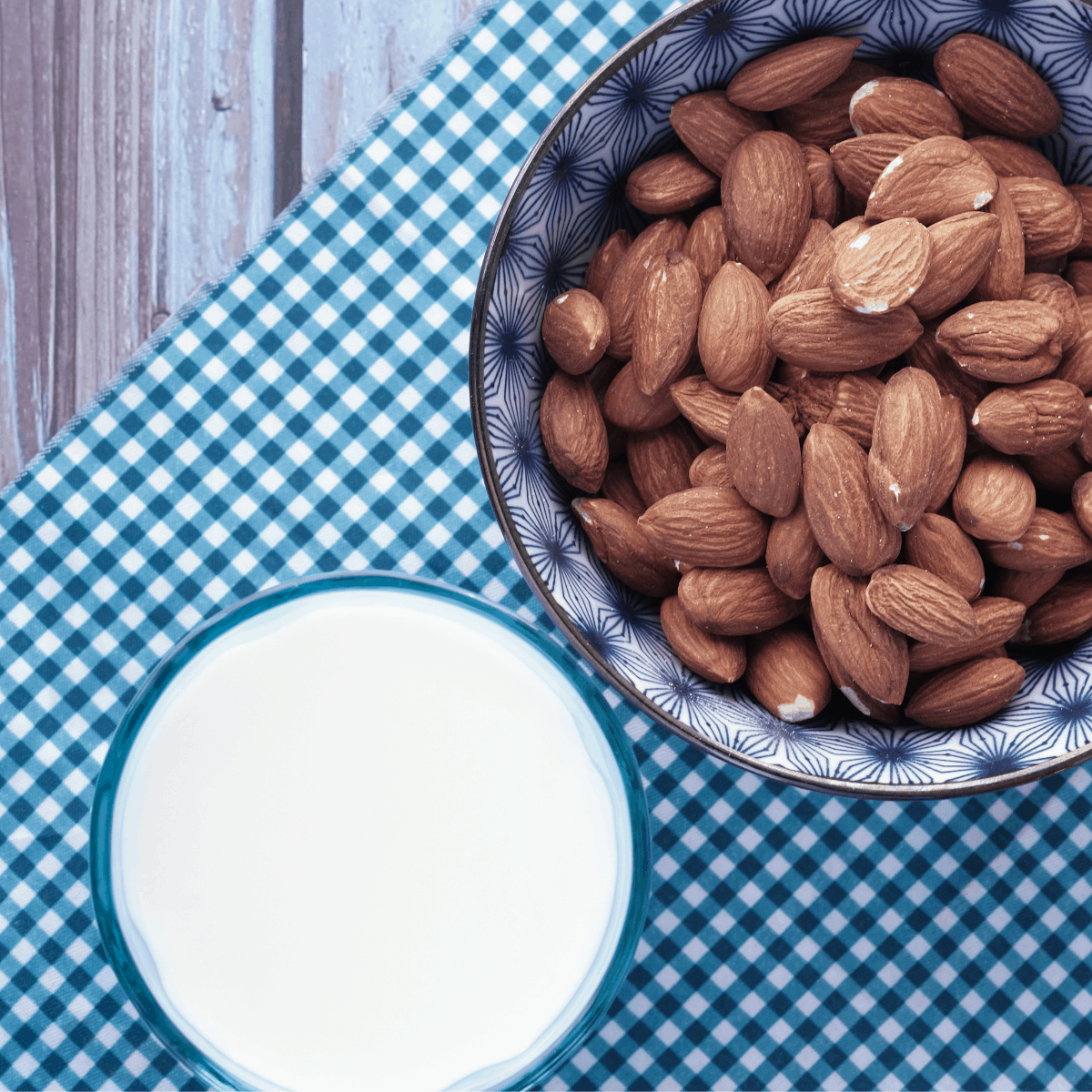 Almond milk is a popular nut milk with many varieties. ½ gallon is usually about $3, putting it in the mid price range compared to other milk alternatives. Almond milk can be bought sweetened or unsweetened and in plain, vanilla, or chocolate flavors. In its plain unsweetened form, it has a slight hint of sweetness and a subtle taste of nuts, but in all honesty, it tastes like...nothing really. It's a versatile milk alternative that I use all of the time in place of cow's milk in baking and morning cereal.
Almond Milk Nutrition
1 cup of unsweetened almond milk has approximately 30 calories. It is low in fat with 2.5 grams. You'll get about 30% of your daily calcium and 25% of your daily vitamin E requirements from almond milk. It has virtually no carbohydrates and no sugar. On the downside, it lacks protein.
Best For: Almond milk is a fantastic milk substitute for baking, like in these popular almond milk pancakes. You won't notice a difference in taste. It's a good choice for vegans or those on a low carb diet. Because it's low in fat, sugar, and protein, it's not a good milk to use in creamy sauces or dishes so I wouldn't recommend using it in recipes like mac and cheese. I usually use almond milk for every baked good I make when I have it on hand.
Soy Milk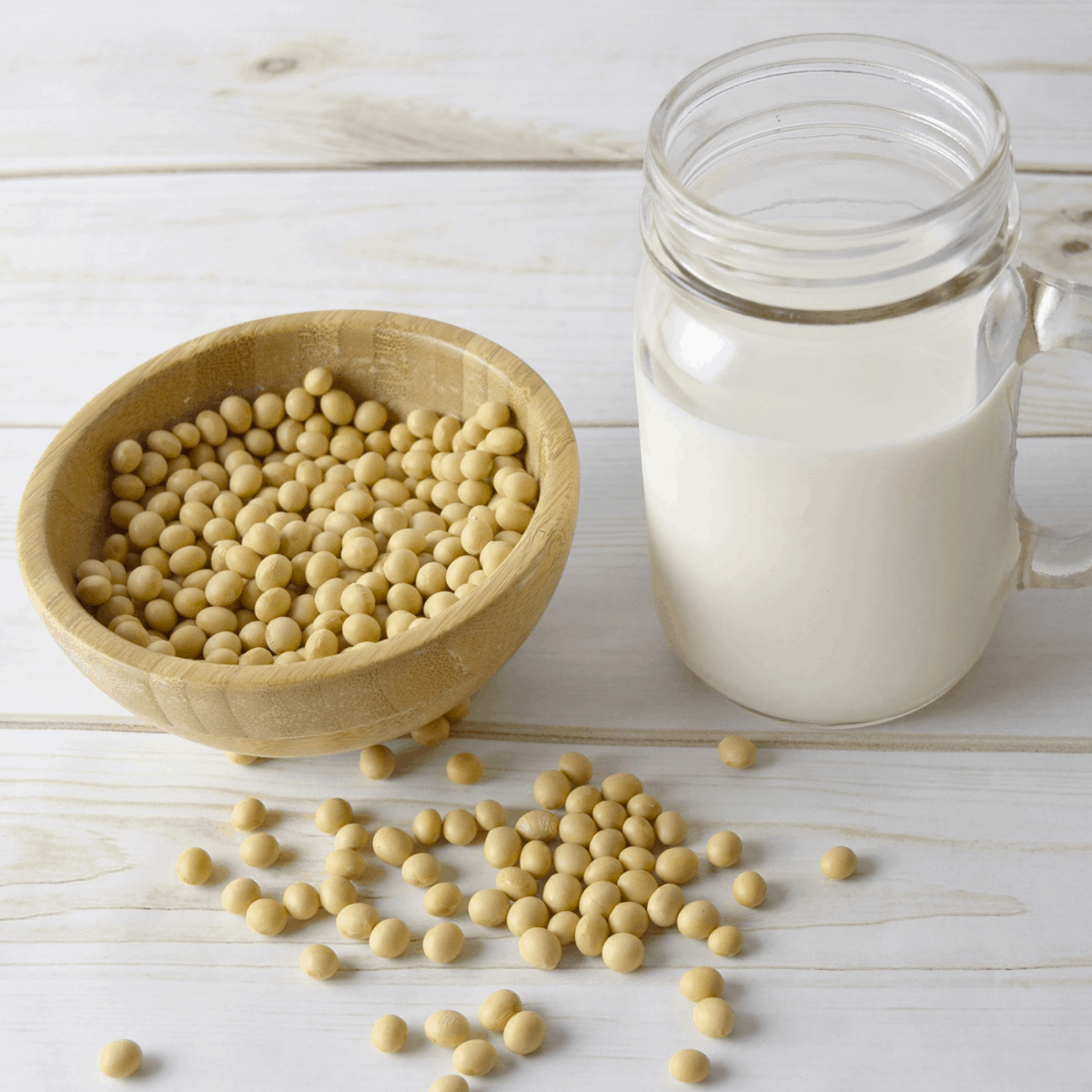 Soy milk is a bit creamier than almond milk but isn't as creamy as oat milk. It also is not as sweet as either and has a mild taste. However, some soy milks have a chalky or "beany" texture. You may even see separation if it's left at room temperature for a while. ½ gallon costs between $3-4. There is controversy surrounding soy milk though, as many soy products are genetically modified.
Soy Milk Nutrition
1 cup of unsweetened soy milk has about 80 calories. It's higher in protein than most of the other milk alternatives, with about 7 grams per cup. It has 4 grams of fat, but also provides more than the suggested daily intake of group B vitamins. Vitamin Bs are important to health, particularly for women of child bearing age, but many people are deficient in them. Therefore, soy milk is an excellent milk alternative for pregnant women or women wanting to become pregnant.
Best For: Because of it's creamy-ish consistency, soy milk is a great choice for coffee and tea. It is best as a milk substitute in savory dishes or in cereal. Soy milk is also a good choice for baking.
Oat Milk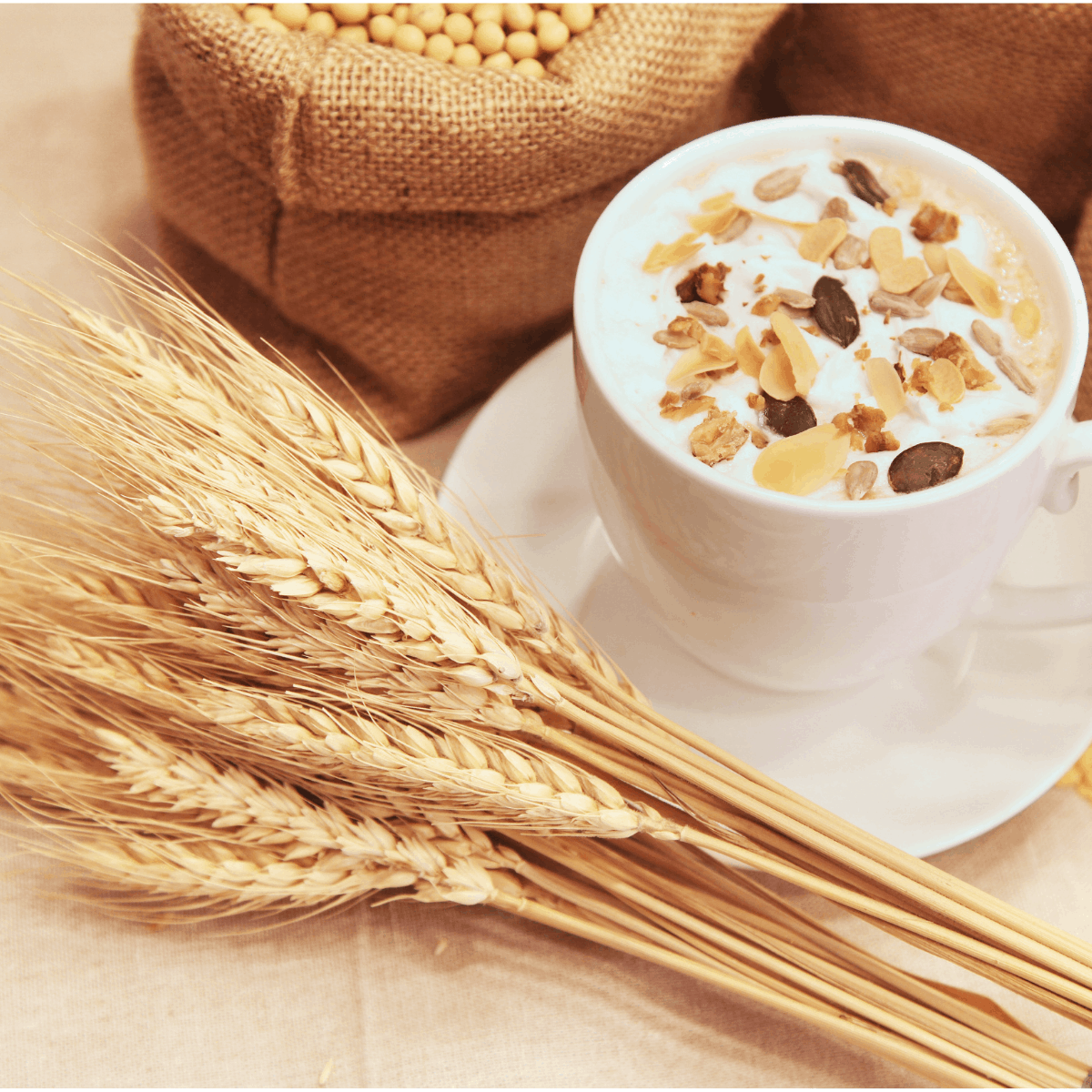 Compared to other nondairy milks, oat milk has a thicker consistency and naturally sweet taste. Oat milk is a great substitute for milk, especially for coffee and tea, or any recipe that you want a creamy texture. Expect to pay about $3-4 for a half gallon container of this up and coming milk substitute. Oat milks is one of my favorite substitutes for milk, although it is a little higher in calories than I wish it was!
Oat Milk Nutrition
1 cup of unsweetened oat milk has approximately 90 calories. It is low in fat and sugar at 1.5 grams and 4 grams per cup. You'll get about 25% of your daily vitamin A, vitamin D, and calcium from oat milk. Oat milk is high in carbohydrates, with 19 grams for every cup.
Best For: Oat milk tastes amazing in coffee and tea if you want a healthier "creamer" that isn't too sweet but is still creamy. It's great for thickening soups, stews, and chili without changes the overall flavor. Oat milk is also fantastic when used in smoothies, cereal, and baked goods.
Coconut Milk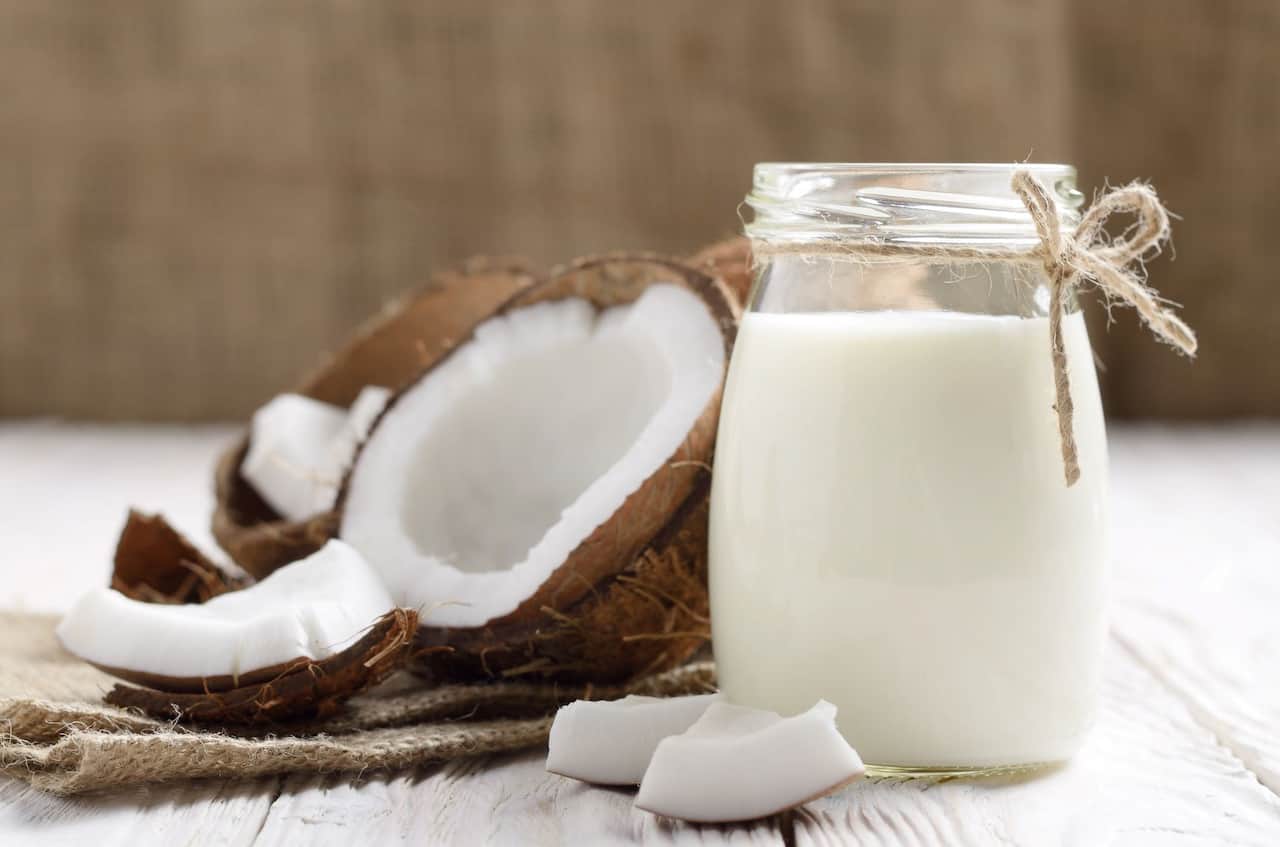 Coconut milk is produced by grinding the "meat" of a mature coconut with water, then squeezing out the pulp. The result is a sweet and nutty milk with a creamy texture that may aid in weight loss and lowering cholesterol. Coconut milk adds a Caribbean flair to sweet and savory dishes alike. It costs between $4-5 for a ½ gallon so it is on the higher price range.
Coconut Milk Nutrition
Unsweetened coconut milk has only 50 calories and 5 grams of fat per cup. While it has no sugar, it also lacks protein. Compared with other milk alternatives, coconut milk has much less carbohydrates, with just 2 grams per cup.
Best For: Because of his creamy consistency, coconut milk is a great substitute for milk in ice creams, yogurts, puddings, teas, and coffees. Coconut milk is a great choice for sweet dishes or baked goods if you don't mind the end product having a subtle hint of coconut. I've added coconut milk to rice to make "coconut rice" and to both chocolate pudding and vanilla pudding for a low sugar low calorie pudding option. The results are phenomenal!
Cashew Milk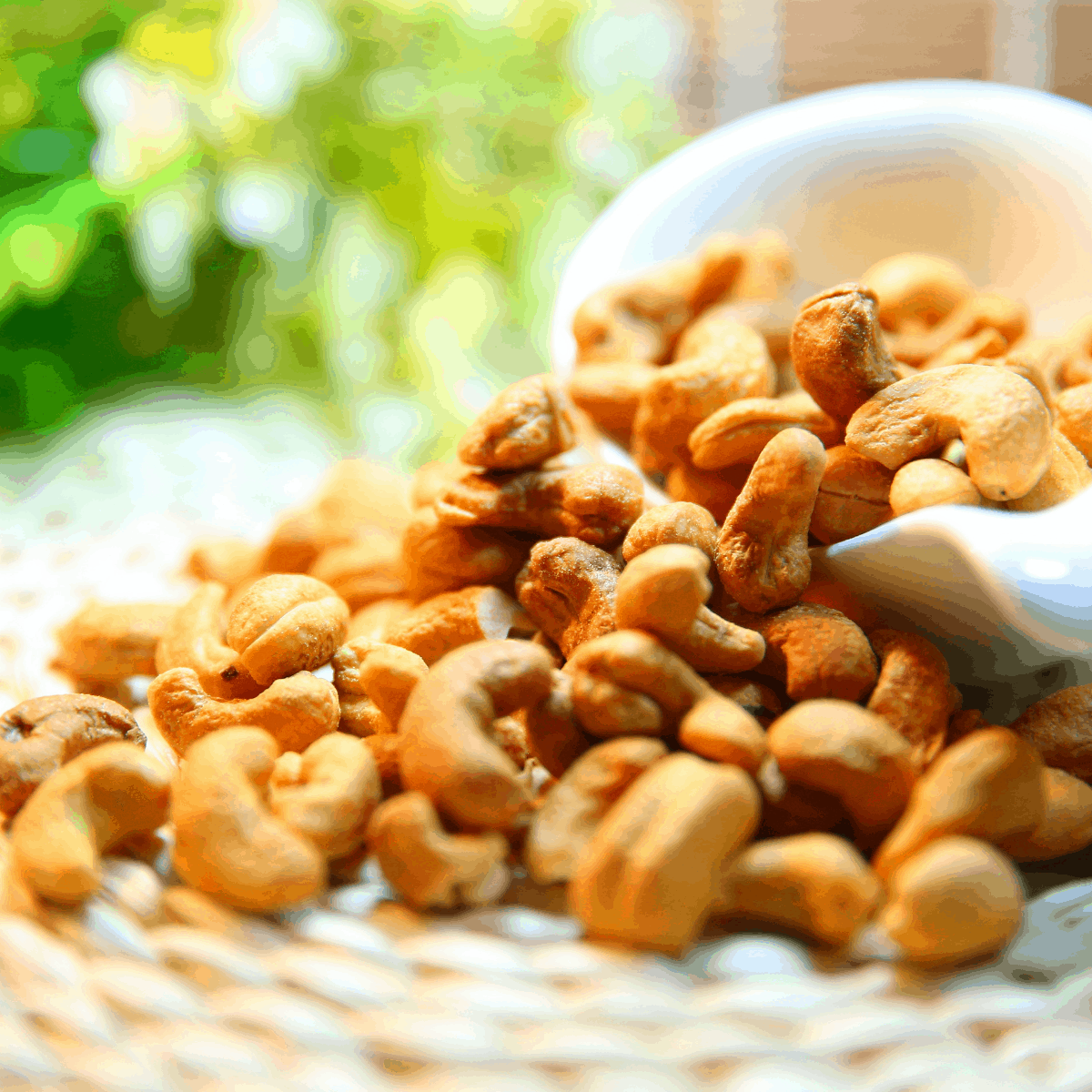 Cashew milk has a thick and creamy texture and an earthy flavor. Its earthy flavor is more significant than that of its cousin almond milk, although almond milk and cashew milk are very similar in their uses and nutrition.
Cashew Milk Nutrition
1 cup of cashew milk has just 25 calories, 2 grams of protein, 1 gram of carbohydrates, and 1 gram of fat.
Best For: Cashew milk is an excellent choice for coffee, tea, cereal, baked goods, and any other savory recipe that calls for milk. But beware of its strong earthy flavor.
Rice Milk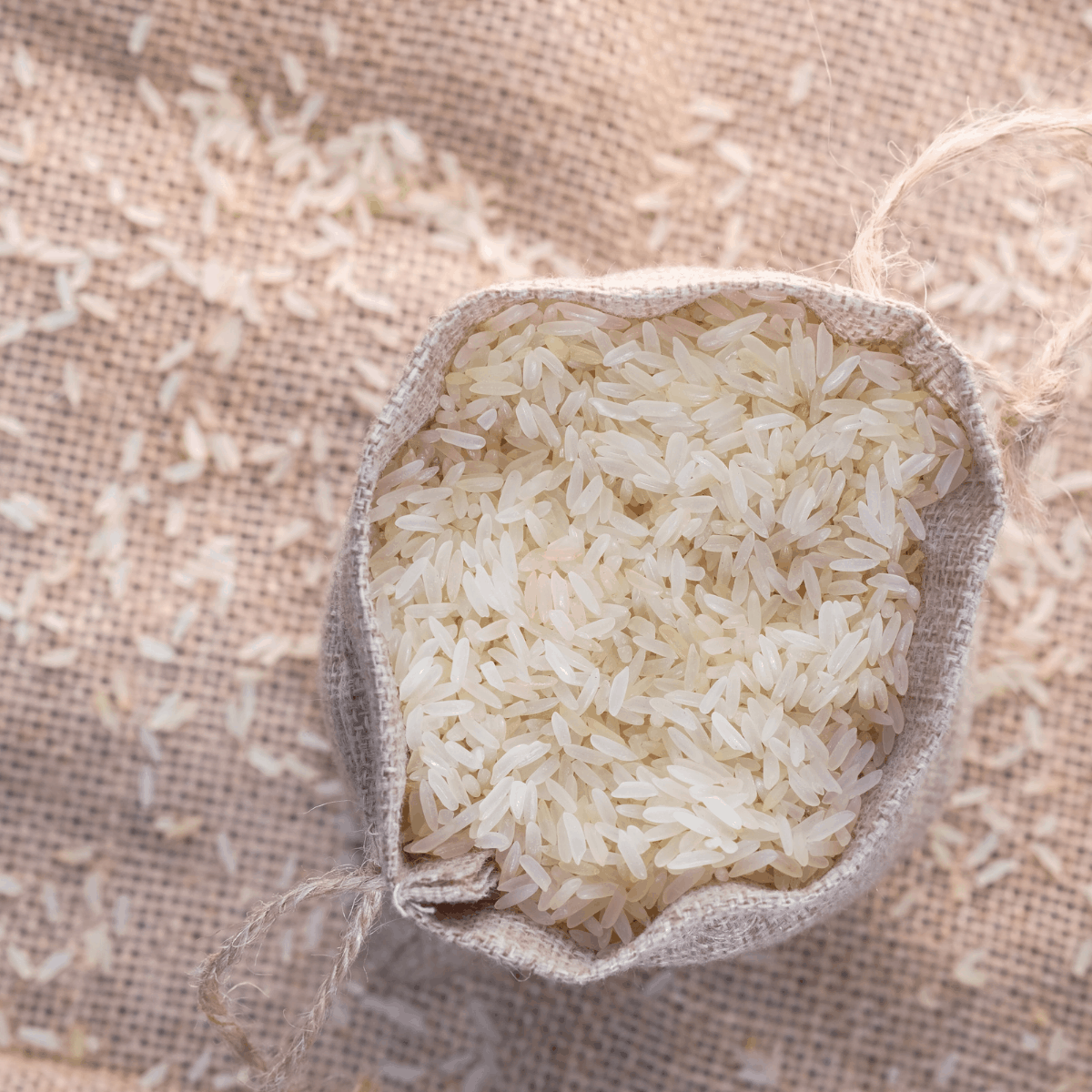 Rice milk is made from water and milled brown rice. It often contains brown rice syrup and other additives to improve its consistency and shelf life. Rice milk has a sweet taste so it's best used in place of dairy milk in baked goods, cereal, coffee/tea and sauces or dishes that have a sweetness to them. ½ gallon of rice milk is between $3-4.
Rice Milk Nutrition
1 cup of rice milk has about 120 calories, 22 grams of carbohydrates, 2 grams of fat and 10 grams of sugar. It contains an insignificant amount of protein and is one of the milk alternatives with the highest carbohydrates and calories.
Best For: Rice milk is great for people with milk, nut, or dairy allergies. It is also a great choice for vegans. You can use rice milk in place of dairy milk in most recipes that are intended to be sweet, such as baked goods. Beyond food, rice milk is well-known in the beauty industry as a hair care product.
The Bottom Line About Substitutes for Milk
The bottom line is that all milks, including dairy milks, have their pros and cons. When choosing which to use, narrow down the choices by considering your motivation for using a milk alternative and the taste or flavor it will give the recipe (or meal/beverage). As with many diet choices, eliminating a specific food also eliminates health benefits and essential vitamins and minerals at the same time it decreases unhealthy nutrition.
Some Recipes That Use Alternative Substitutes for Milk