Making your entire lunch or dinner in one pot and in no time at all is what these Instant Pot one pot meals are all about! From the perfect spaghetti & meat sauce to a tasty chickpea pilaf, there is something here for every family.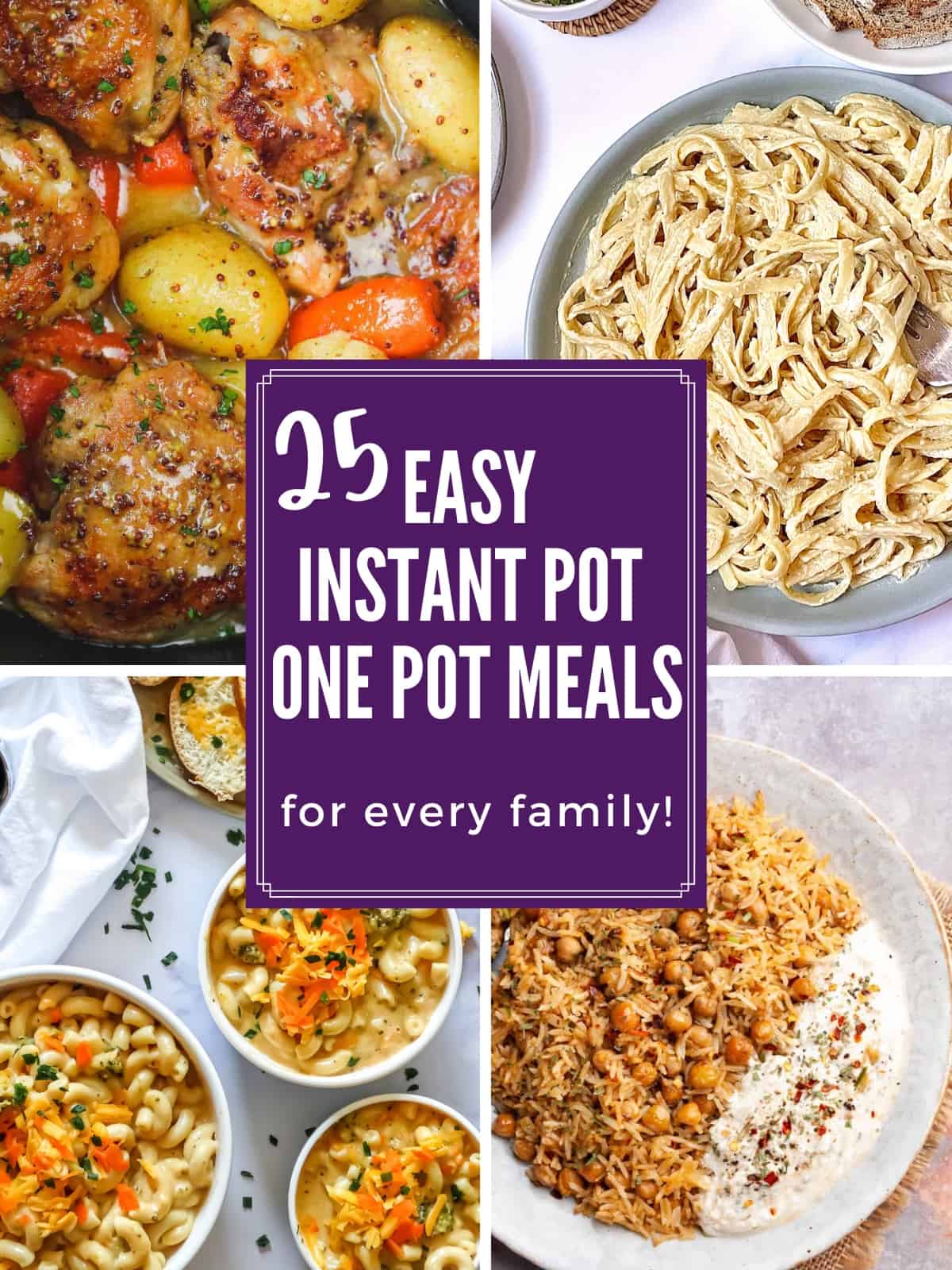 For more delicious Instant Pot meals, check out Tasty Oven on Facebook, Instagram, and Pinterest!
Easy Instant Pot One Pot Meals
We've put together some of the easiest Instant Pot one pot meals from our collection of recipes and fellow food bloggers around the web. If you love the Instant Pot for making weeknight dinners a breeze, this list is for you! Quick, delicious, and easy to make for Instant Pot experts or beginners alike.
CHECK OUT THESE INSTANT POT RECIPES NEXT: