These robust Spinach Egg Muffins with Feta are a healthy way to start the day! Make as an easy and scrumptious brunch or breakfast for on the go or meal prepping all week long. Serve with bacon, toast, or fresh fruit.
The egg prices at Lidl just keep going down. One dozen eggs is only 79 cents. 79 cents!! Combine that price with being in the midst of a pandemic that's kicking off food shortages everywhere, I just had to buy 4 dozen yesterday. And boy am I glad I did. The stores have no food left. Nothing.
But we've got eggs to make lots of delicious breakfast scramblers, muffins and dinner frittatas! There will be no shortage of baking or egg-deprived kids in this house. If you've stocked up on eggs too, you should definitely try this everything bagel bacon egg and cheese croissant ring for breakfast and these broccoli, egg, and cheese burritos for dinner. They are both delicious, hearty, and family friendly! They are a few of my family's favorite egg based meals.
These spinach egg muffins with feta are very simple to make. It's basically like making an egg scrambler in a muffin tin. All you need to do is whisk your eggs, add the rest of the ingredients, and whisk again! Then bake in muffin tins and serve. You can make them in standard size muffins tins for a perfect adult portion or in mini muffin tins for a grab and go breakfast or snack for the kids.
what's in spinach egg muffins?
These spinach egg muffins are loaded with fresh and healthy vegetables. In addition to the eggs, you will need:
chopped spinach
diced red pepper
garlic powder
salt and pepper
a splash of milk
feta cheese
They are simple delicious with these wholesome fresh ingredients. They are also an easy way to sneak some spinach into your kids' daily diet if you have picky eaters who give you a hard time, especially about eating their greens.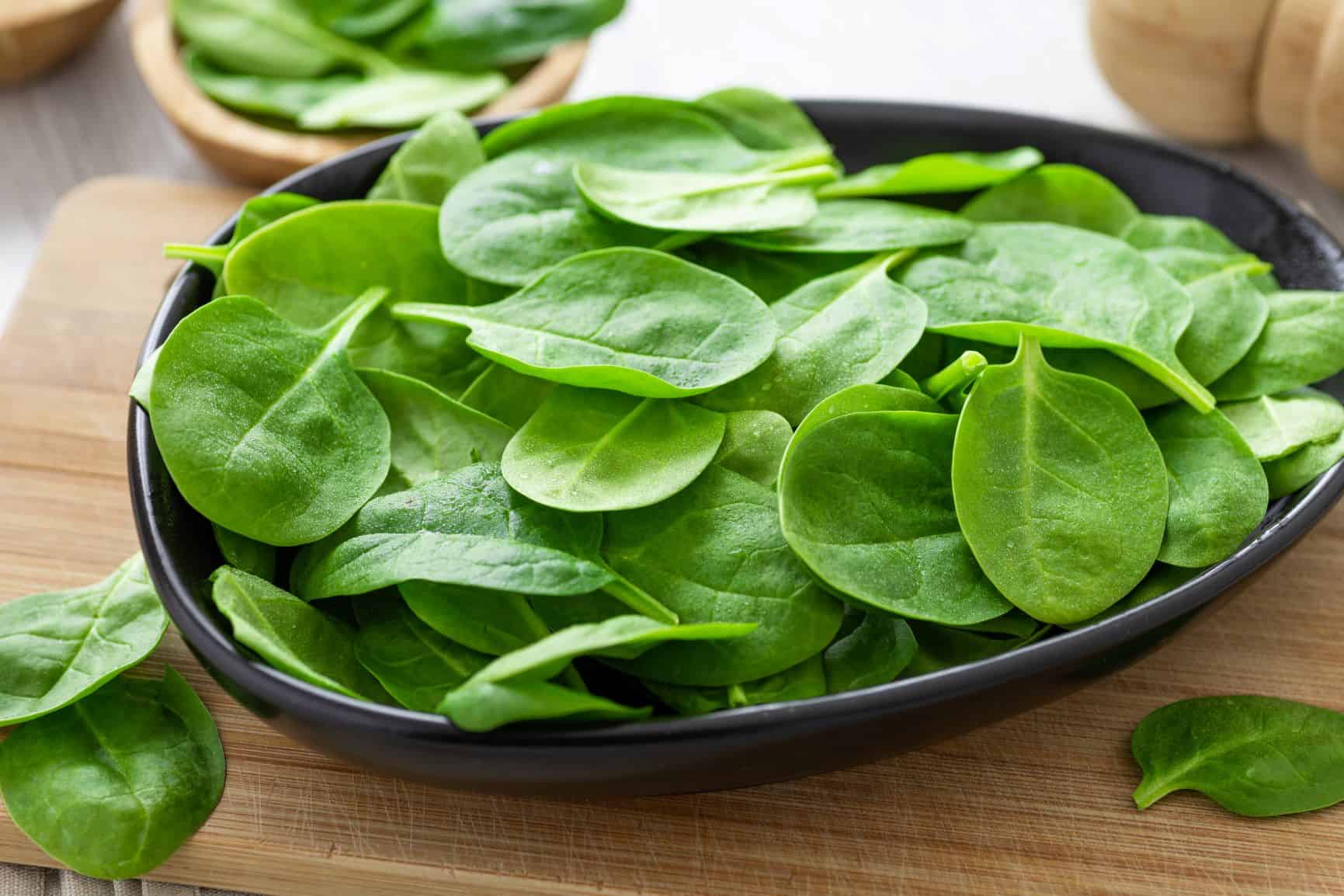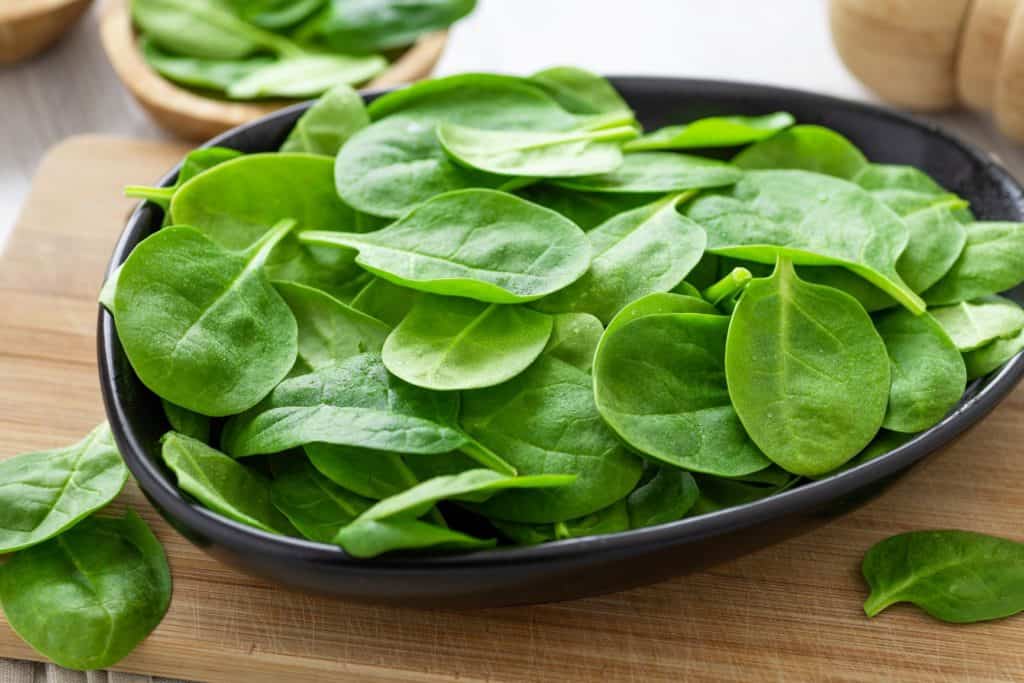 egg muffin variations
There are so many ways to vary your spinach egg muffins. They are a perfect little muffin to make with the vegetables, herbs, and cheese you have on hand. Here are some suggestions:
MAKE MINI MUFFINS FOR SNACKS OR KIDS. Instead of cooking all the egg mix in a standard muffin tin, make some mini muffins for the kids. Mini egg muffins will cook for less time, for about 7-10 minutes, or until the eggs no longer jiggle.
VARY THE CHEESE. Feta has a strong flavor and smell. If you're not big on feta, replace it with mozzarella, cheddar, swiss, white cheddar, or really any other cheese you love. You can never go wrong with cheese!
MAKE NON-VEGETARIAN. Add some bacon bits, cooked ham, sausage, or pork roll to the egg mix for a non-vegetarian option. We usually eat these with bacon or pork roll on the side, but I bet they would be fantastic with either diced and added directly to the egg muffins.
CHANGE THE VEGETABLES. Substitute other veggies you have on hand for the spinach. Arugula or kale are good options, as are broccoli and asparagus.
ADD HERBS. After topping with the cheese, sprinkle with some fresh herbs. Chives are my favorite addition to spinach egg muffins with feta and red peppers. Parsley, cilantro, and basil are also great choices.
HOW TO MAKE SPINACH EGG MUFFINS
You'll make these spinach egg muffins in 3 simple steps.
Spray your muffin tins with cooking oil.
In a mixing bowl, whisk the eggs and add salt, pepper, garlic powder, and milk. Stir well. Then mix in the diced red pepper and chopped spinach.
Pour into muffin cups and top with the cheese. Bake for 15-18 minutes. You'll know they're done when the egg no longer jiggles or a toothpick inserted into the center comes out clean.
Then serve and enjoy!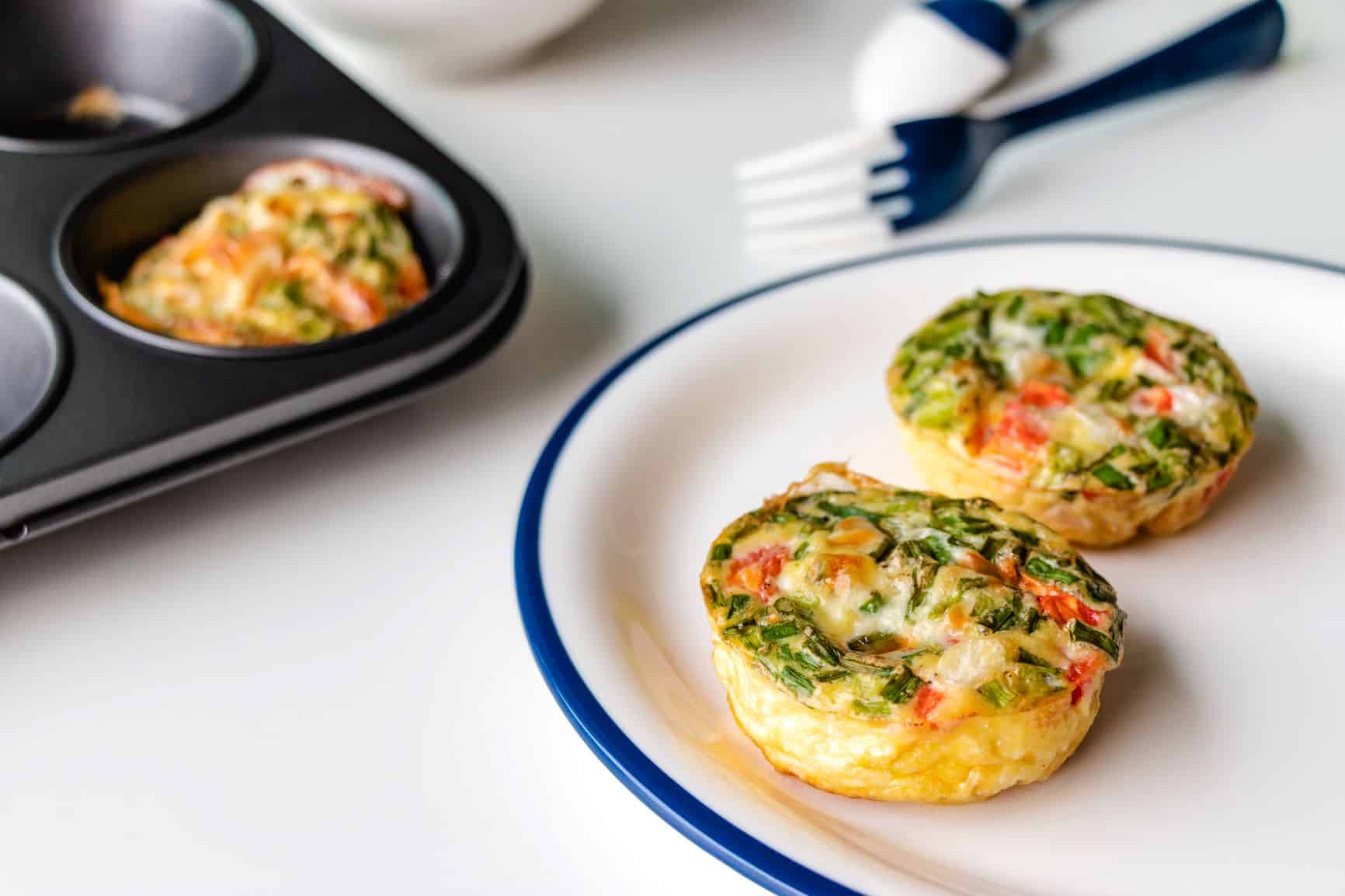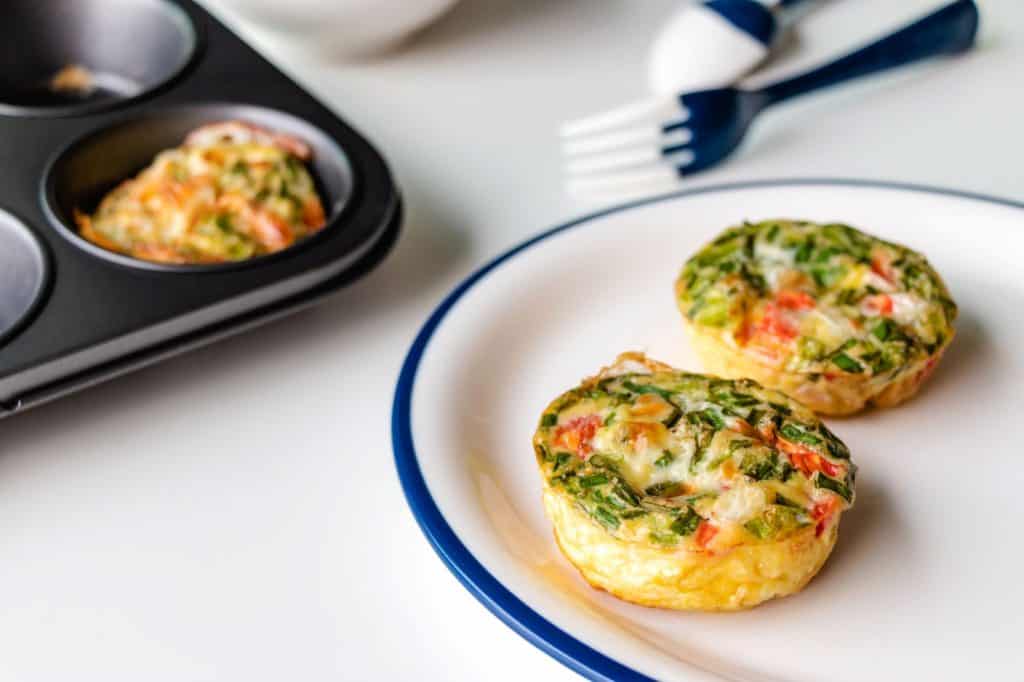 kid friendly egg muffins
These spinach egg muffins are already kid and baby friendly, but I always make a few less regular size muffins and make some mini muffins for them instead. The mini egg muffins are perfectly sized for little hands to hold and little mouths to bite. Plus they are cute in bite sized portions, and kids love cute looking foods!
To make these even more kid friendly, I also top them with cheddar cheese instead of feta. The feta might have too strong of a taste for a child not used to it. If you're unsure what your kids will like, make a few with cheddar and a few with feta.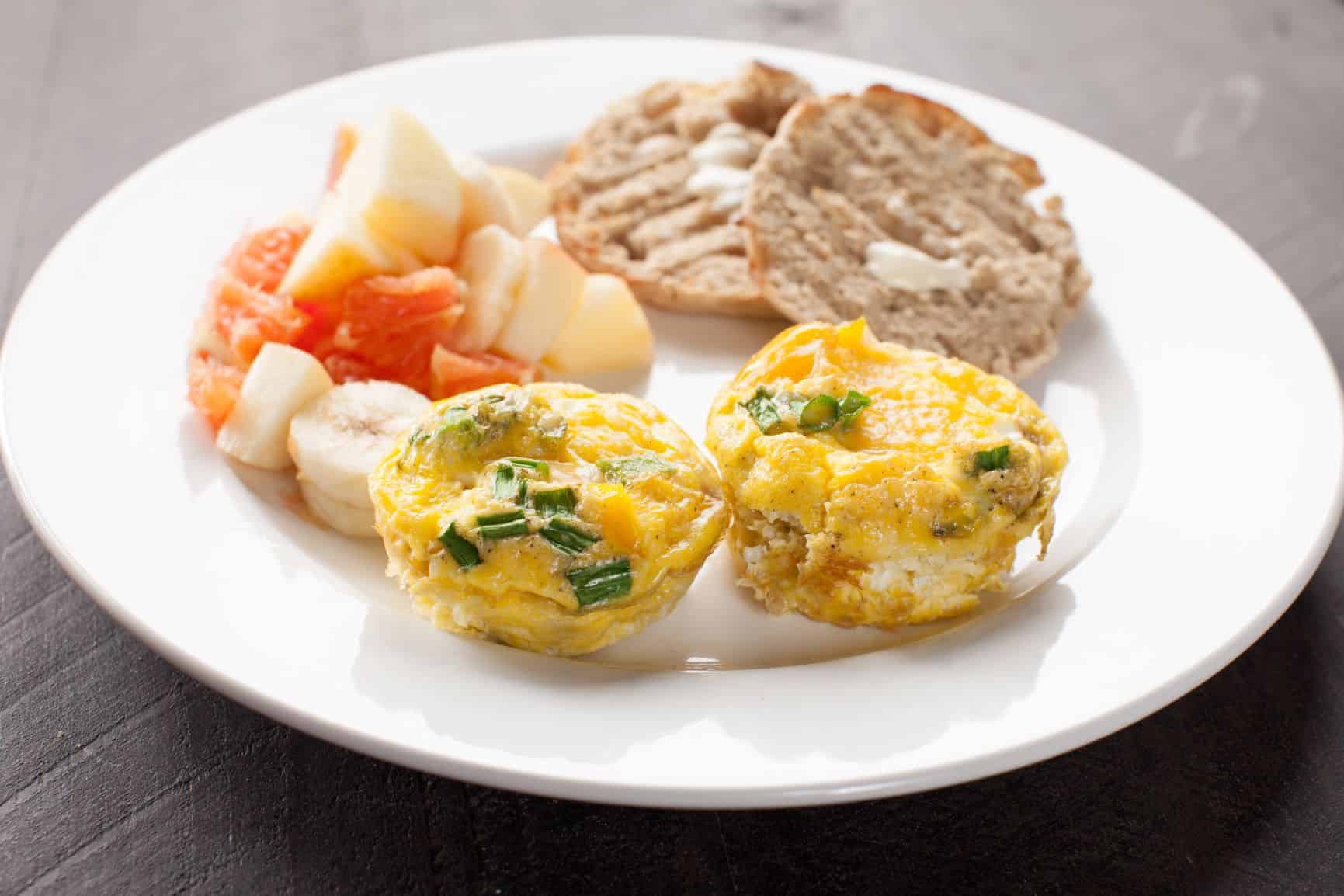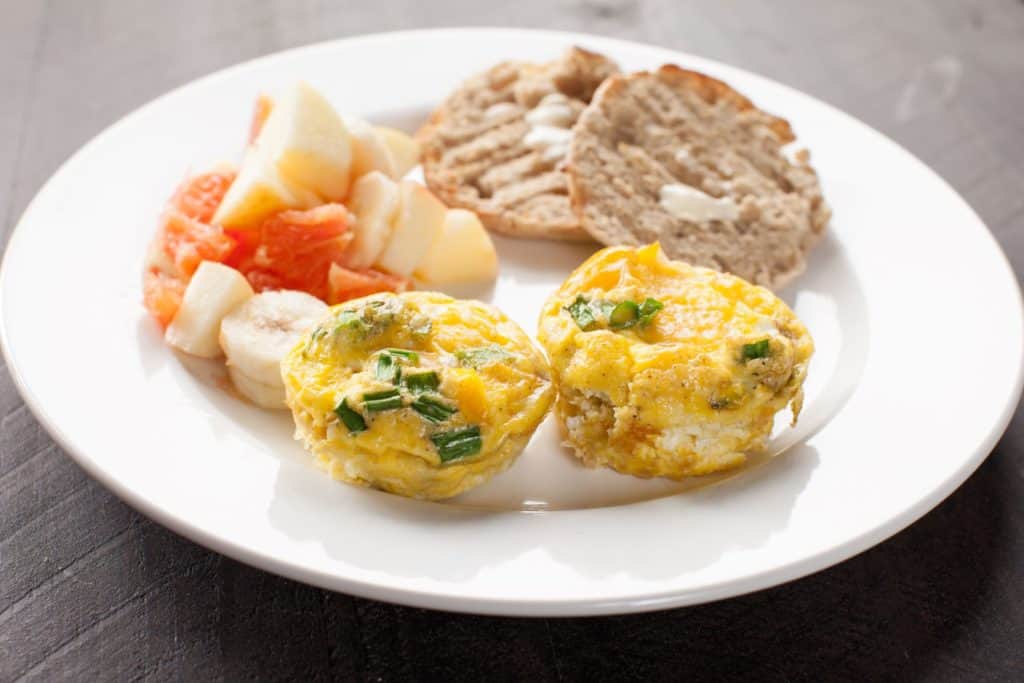 Spinach Egg Muffins with Feta Cheese
Spinach Egg Muffins with Feta are a healthy way to start the day! Make for a quick breakfast on the go or meal prepping that you and the kids will love. Serve with bacon, toast, or fresh fruit.
Ingredients
10

large

eggs

¼

teaspoon

garlic powder

½

teaspoon

salt

⅛

tsp

pepper

2

tablespoon

milk

2

cups

fresh spinach

chopped

½

red pepper

diced

¾

cup

feta cheese
Instructions
Preheat oven to 375°F and spray a 12-cup muffin tin with oil.

In a large bowl, beat the eggs. Add milk, garlic powder, salt, and pepper. Mix well.

Add the spinach and peppers and mix.

Pour into muffin cups. Top with feta cheese and bake for 15-18 minutes.
Notes
Instead of making 12 standard egg muffins, make 9 standard muffins for you and 9 mini muffins for the kids.
Nutrition
Calories:
80
kcal
Carbohydrates:
1
g
Protein:
6
g
Fat:
6
g
Saturated Fat:
2
g
Polyunsaturated Fat:
1
g
Monounsaturated Fat:
2
g
Trans Fat:
0.02
g
Cholesterol:
145
mg
Sodium:
282
mg
Potassium:
91
mg
Fiber:
0.1
g
Sugar:
0.3
g
Vitamin A:
717
IU
Vitamin C:
2
mg
Calcium:
76
mg
Iron:
1
mg
storing spinach egg muffins
If you're planning to eat your spinach egg muffins within the week, you can store them in the fridge and warm in the microwave or toaster. They are also delicious at room temperature, which makes them ideal for a brunch where they can be served as a finger food or left on the table for a bit of time.
Spinach egg muffins are a great freezer-friendly food. Wrap them tightly in plastic and store in the freezer for about 3 months. The texture of the egg might change a little bit after defrosting. They may seem a little soggy but this is nothing that a few minutes in the toaster won't fix. To warm your spinach egg muffins after they've been in the freezer, toast for about 5 minutes.
spinach egg muffins for meal prepping
Spinach egg muffins are ideal for breakfast or lunch meal prep because they keep well in the fridge for the week, they are perfectly portioned, and because you can make a large batch in less than 20 minutes.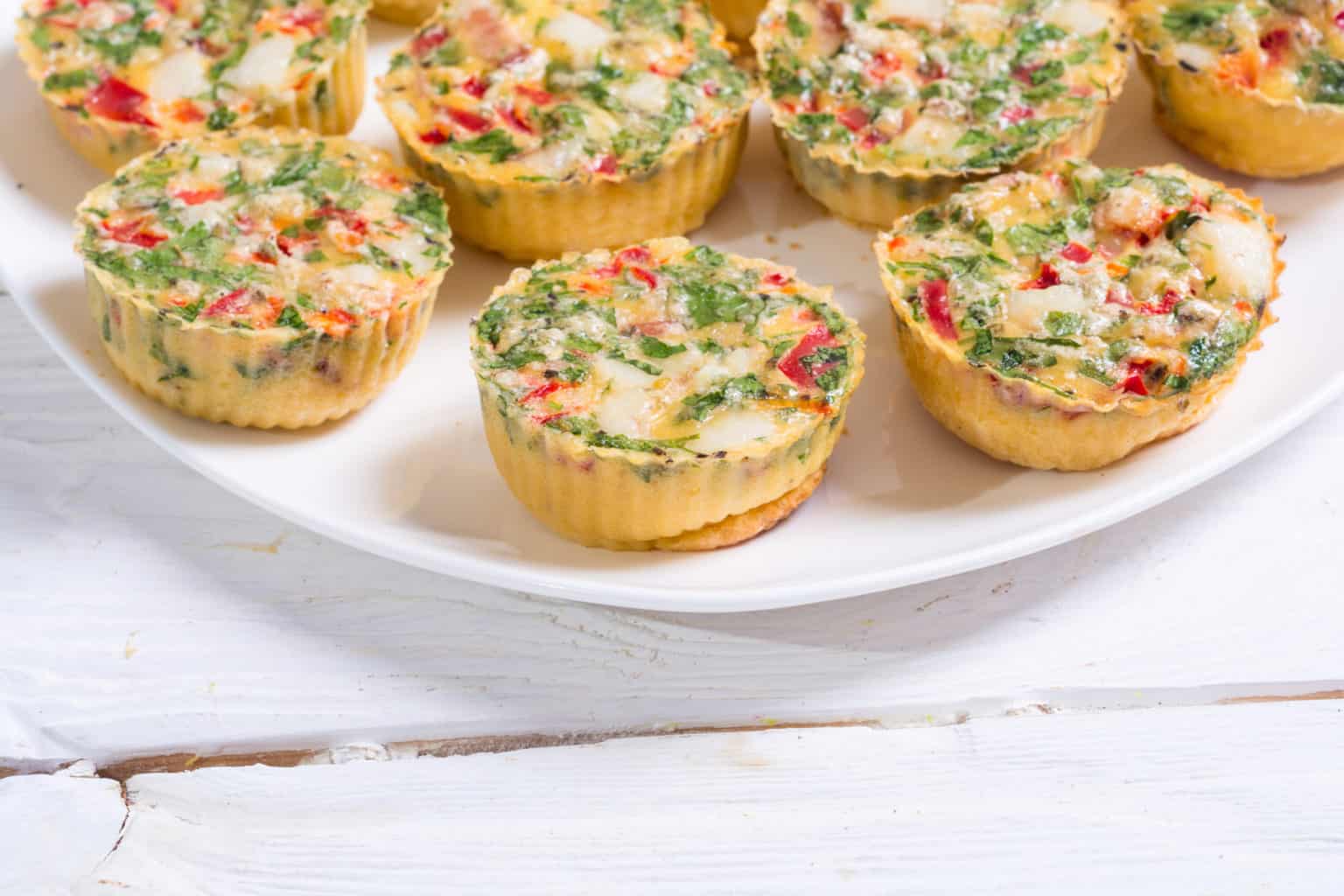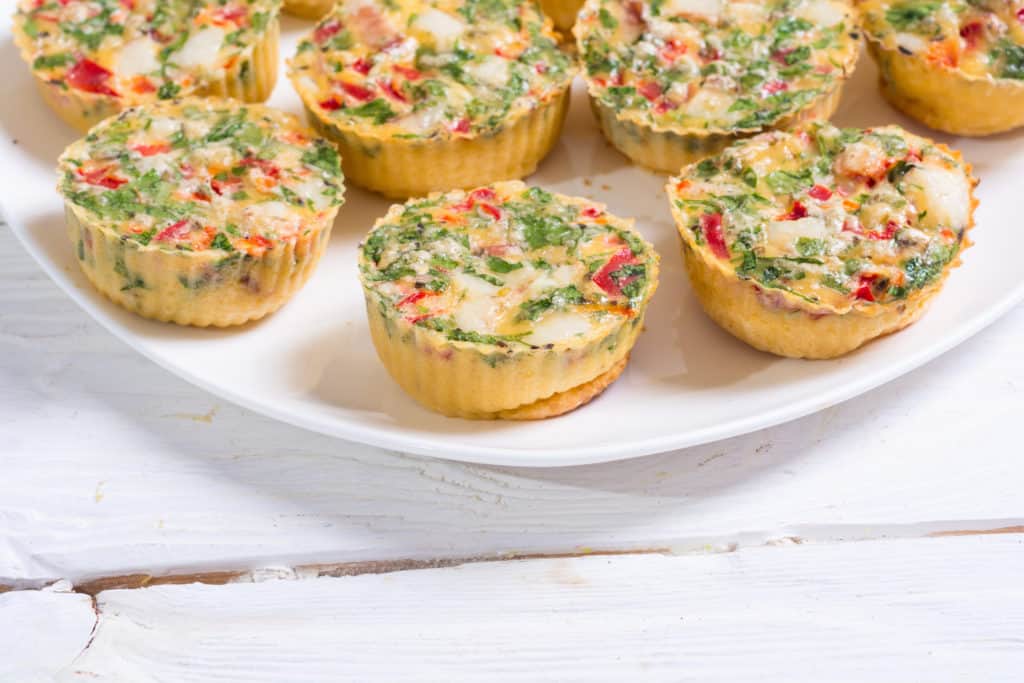 If you made these spinach egg muffins with feta and loved them, let me know in the comments below! I'd love to hear the changes you've made. And don't forget to follow me on Pinterest for the latest healthy family friendly recipes.
Looking for more breakfast ideas? Try these: