This all natural Iced Green Tea with Honey is a perfect thirst-quencher for summer gatherings and holidays. It uses honey as a sweetener and takes only 10 minutes to make. Homemade iced green tea with honey tastes so much better than store bought versions. Make it today and keep it stocked in your fridge all year long!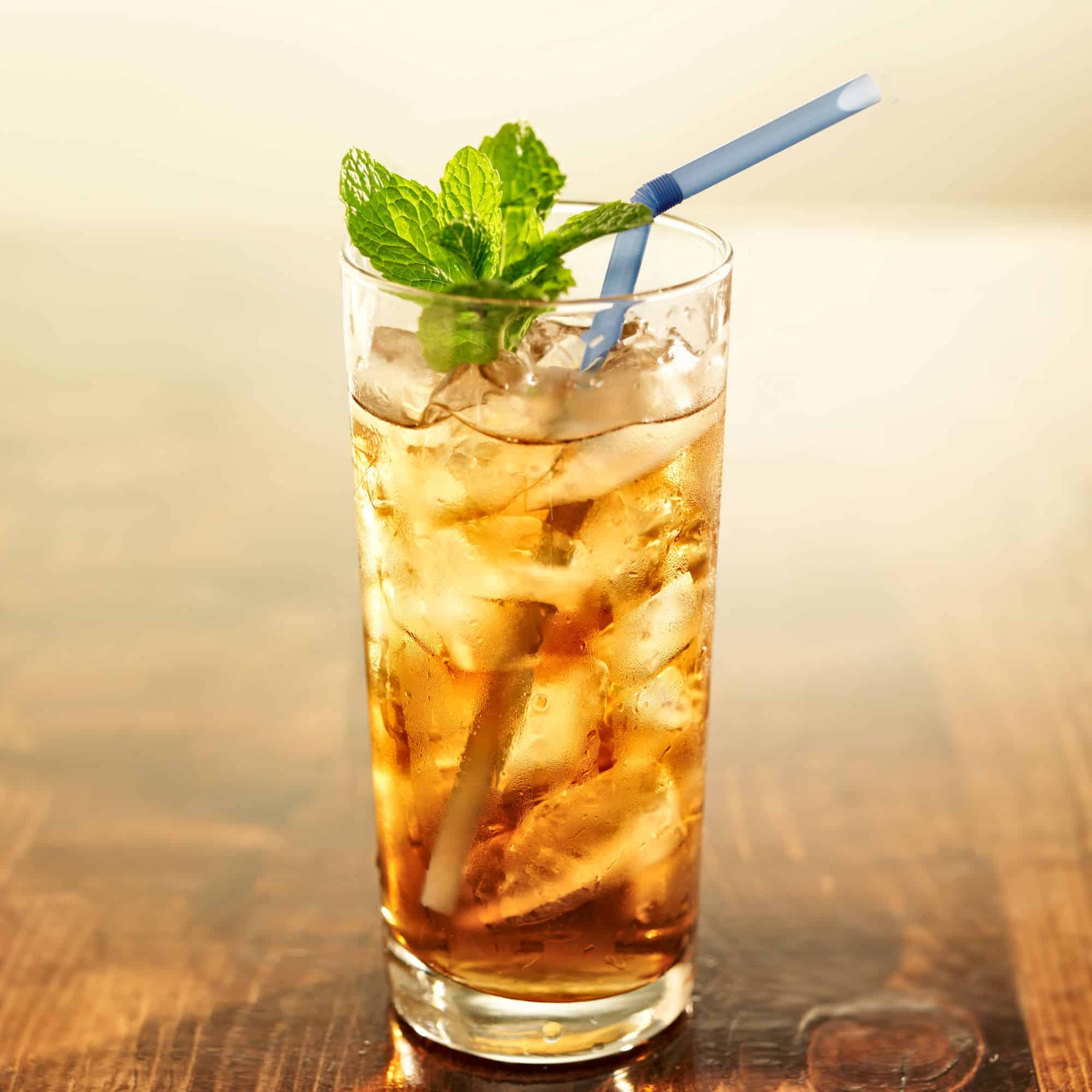 Iced Green Tea with Honey is a delicious and healthy alternative to store bought green tea. Making iced green tea costs next to nothing compared to the cost of buying it at the grocery store.
You can make a 1 gallon jug of iced green tea for $1.96! It's about 96 cents for the tea bags and $1 for the honey. Economical and healthy. I'll take it!
You should definitely ditch the expensive sugar-laden and ingredient-heavy store bought green tea and make this homemade version. You will love it!
This iced green tea with honey recipe was created while I was on a quest for 3 things:
Cutting the grocery bill
Removing refined and processed sugars from our diets
Replacing store bought items with homemade versions
I have been making this iced green tea for over 5 years. While I have eased up a little bit on not adding refined sugar to my recipes (I still try to avoid it as much as possible), I always sweeten tea with honey. Iced green tea is no exception!
One of the first homemade alternatives I mastered while on my quest was this creamy Greek yogurt. Yogurt is one of my family's favorite snacks but the store bough yogurt is loaded with sugar and other ingredients that the homemade kind is not.
Not to mention we were going through almost 20 yogurt containers a week, so making yogurt at home was a no-brainer in terms of cutting the grocery bill. You should totally try it! It's simple once you get the procedure down, and so much better for your wallet and health!
Ingredients
Iced green tea with honey is made with just 3 simple, all natural ingredients: water, green tea bags, and honey.
I use locally sourced honey from a beekeeper and Bigelow 100% Premiuim Organic Green Tea bags.
I buy my green tea bags in bulk from Sam's Club, so I always have enough to replenish our stock of iced green tea with honey when it runs out. My family loves this green tea brand the most, but certainly feel free to use your favorite brand.
Benefits of Using Honey
I highly recommend finding honey sourced locally rather than purchasing traditional store brands. A lot of honey on the grocery store shelves is filled with sugar and is not actually all natural. Buying honey from local honey farmers has many benefits.
First, honey from local beekeepers should be in it's most natural unprocessed state. It won't be packed with fillers.
Second, you'll be supporting your local small business farmers, and let's be real, farmers right now need a lot of help!
And third, consuming honey local to your area might help with seasonal allergies. For someone with severe allergies, I will do anything to help lessen those horrendous symptoms once allergy season starts. Since it seems that allergies persist through NOVA year round, I always keep about 10 large local honey jars stored away.
Not only does honey make a perfect all natural sweetener for this iced green tea with honey, it makes a great sweetener for hot teas, coffees, and yogurts. I use honey in cooking marinades and as an all natural remedy for coughing and sore throats. My family loves honey. We can't get enough of it!
So much that my wonderful grandma in-law buys it from a farm in Tennessee, packages it up in tons of wrapping, and ships it to us hundreds of miles through the mountains and interstate. But we just add it to our storage stash and thankfully with iced green tea with honey, it never sits around for too long.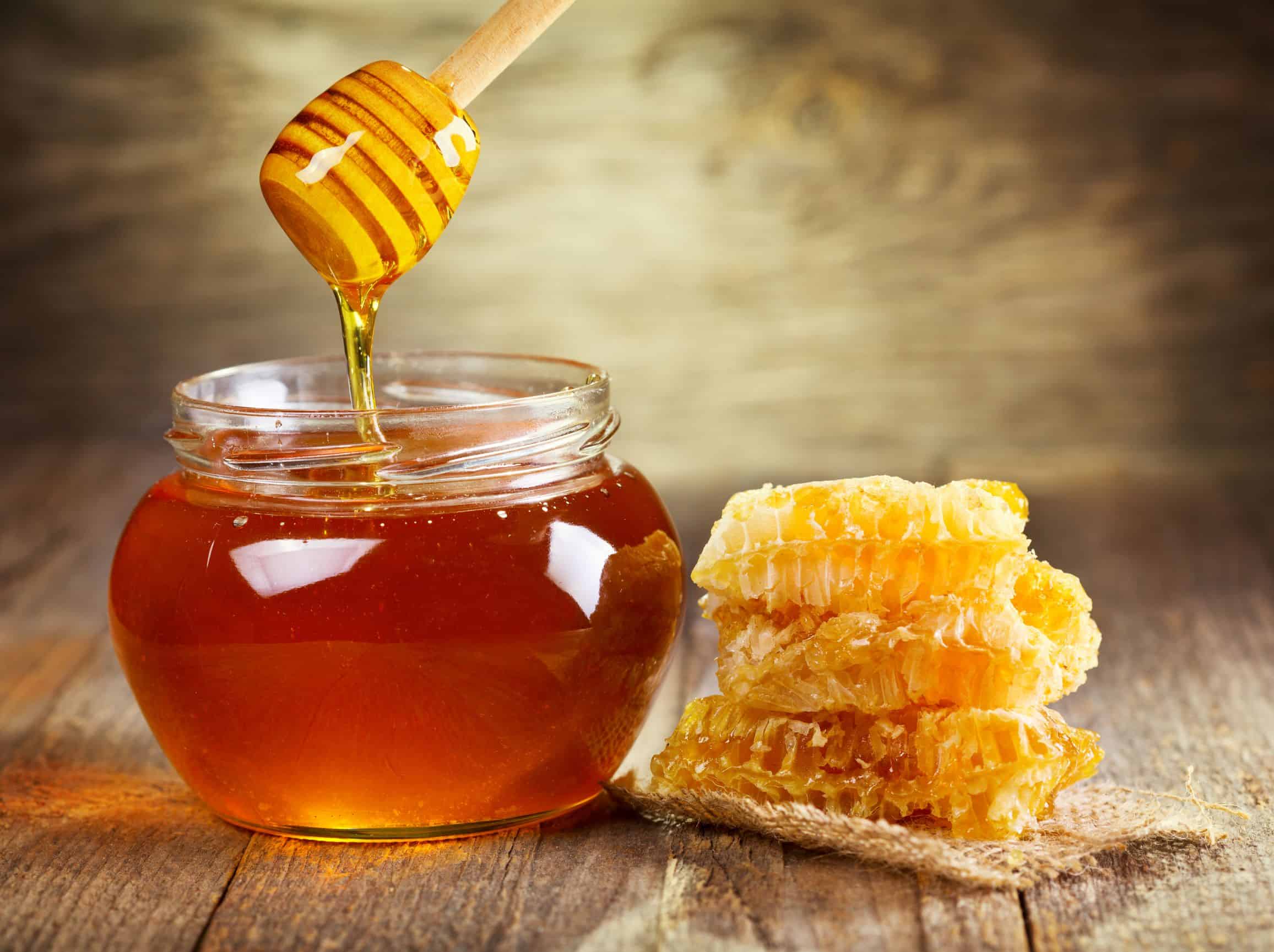 Step-By-Step Directions
Iced green tea with honey is made in 3 easy steps.
Bring 8 cups of water to a boil. Add tea bags and let steep in the kettle, covered, for 5 minutes.
Discard tea bags and pour the hot tea into a large jug.
Add the honey, stir until it has dissolved and fill with additional 8 cups of cold water. Taste and add more honey if desired.
That's it! Serve over ice immediately or let chill in the fridge.
Cooking Tips
Always squeeze the tea bags with a spoon against the side of the kettle before discarding. This will let out the last bit of green tea goodness from the leaves.
Honey sticks to everything and it can be a pain to get out of measuring cups. Always add the honey before the cold water. Dunk your measuring cup into the hot water until all of the honey is gone.
If steeping the tea bags for 5 minutes does not give you an "earthy" enough taste, steep them for a few more minutes next time. A 5 minute steep is perfect for my family, but it may not be for yours. But be careful. Tea in general does not need to steep for very long. I once left my green tea steeping for 10 minutes (I got side tracked) and it was way too long. It tasted like we were ingesting grass off the front lawn. Yuck!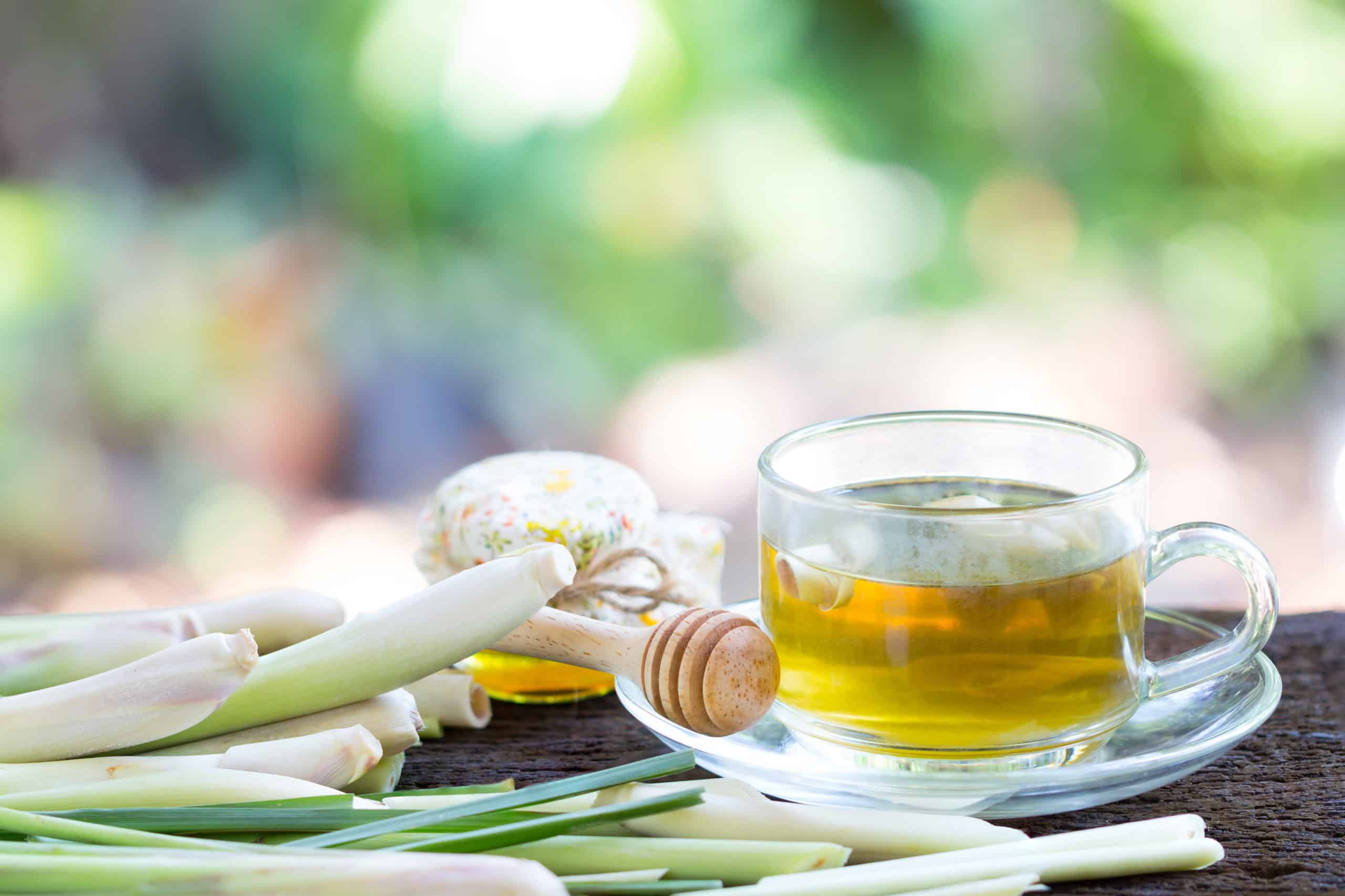 Storing
Iced green tea with honey will keep in the fridge for about 2 weeks. Although I bet it won't last that long!
If you enjoyed this recipe, make sure to give it a star rating and let me know what you thought in the comments! And follow me on Facebook, Pinterest and Instagram for more delicious recipes!
Recipe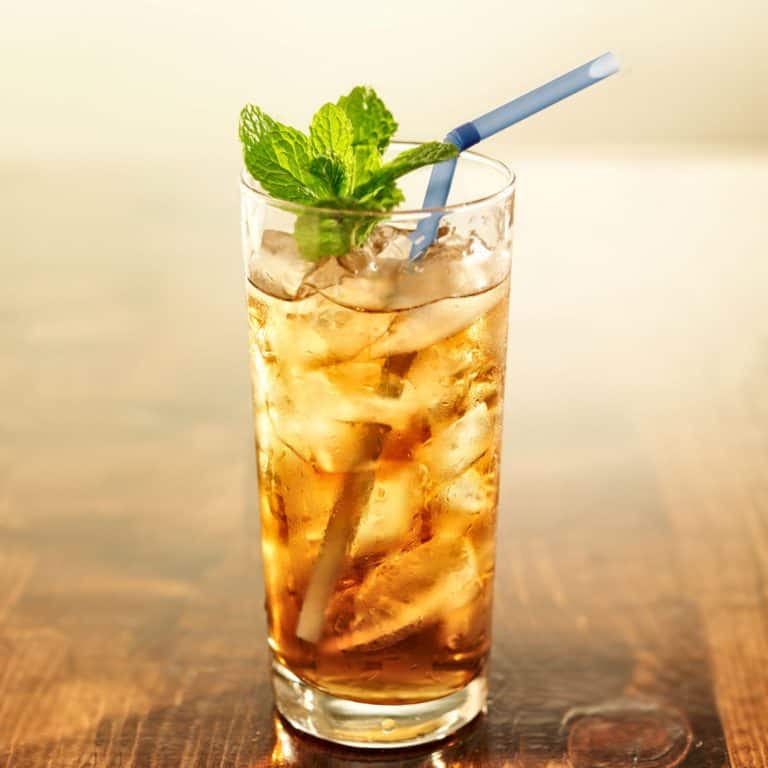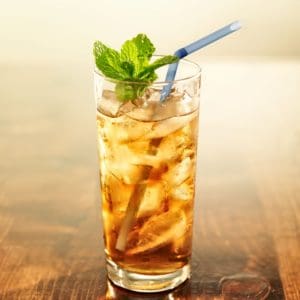 Iced Green Tea with Honey
This all natural Iced Green Tea with Honey uses honey as a sweetener and takes only 10 minutes. A perfect thirst-quencher for summer gatherings and holidays.
Bookmark Recipe
Saved!
Ingredients
16

green tea bags

12

cups

water

⅔

cup

honey
Instructions
Bring 8 cups of water to a boil in a teapot (or pot with a lid).

Remove from heat. Add tea bags, cover, and steep for 5 minutes.

Squeeze out tea bags and discard. Pour tea into a jug.

Add the remaining 4 cups of water. Add honey while hot, immersing the measuring cup into the tea to dissolve all of the honey. Stir well.

Chill for 1 hour before serving.
Nutrition
Serving:
8
ounces
Calories:
57
kcal
Carbohydrates:
16
g
Protein:
1
g
Sodium:
13
mg
Potassium:
10
mg
Fiber:
1
g
Sugar:
15
g
Vitamin C:
1
mg
Calcium:
8
mg
Iron:
1
mg
RELATED RECIPES